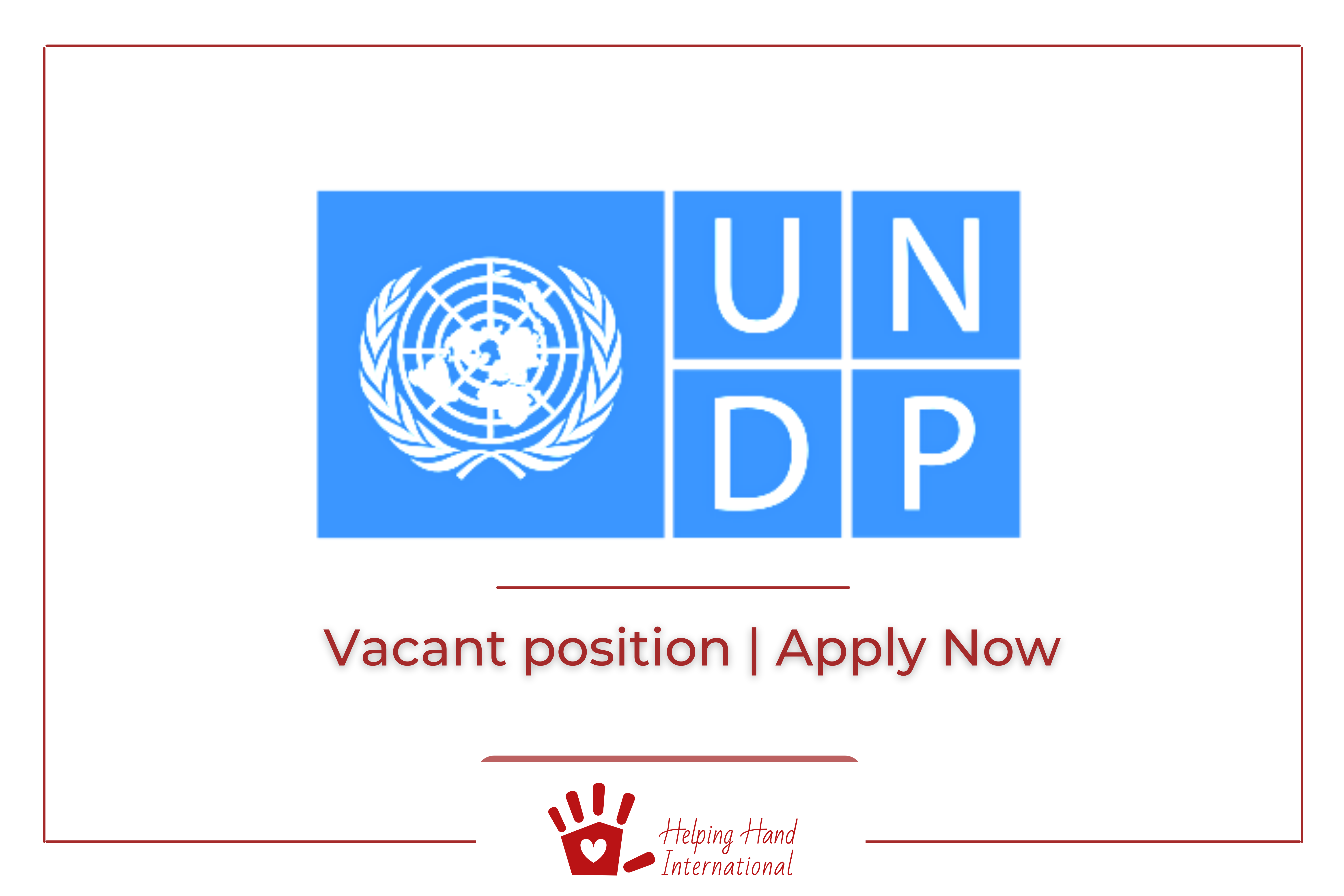 Internship Programme Internship Opportunity at UNDP, New Delhi
UNDP, India invites applications for the Internship Opportunity for UNDP Accelerator Leb


About UNDP
UNDP operates in 177 countries where it works with local governments to meet development challenges and develop local capacity. It works internationally to help countries achieve the Sustainable Development Goals (SDGs) UNDP was one of the main UN agencies involved in the development of the Pust-2015 Development Agenda
Eligibility

Applicants to the UNDE internship programme must at the time of application meet one of the following requirements:

The candidate should have a minimum of a Bachelor's degree in Engineering, Data Science. Geography, Environmental Studies Statistics or related discipline
Or Candidates in the final year and about to complete Master's degree ar pursuing PhD in the above seademic disciplines can alco apply
Have recently graduated with a university degree (as defined in lal orland (b) above) and, if selected, must start the internship within one year of graduation
Candidates with Data Science, Machine Learning, Geographic Information System. Geospatial Intelligence background are preferred.



Skills

Strong Data Analysis and Visualization abilities
Prior experience working with Gi5 data
Basic understanding of development and deployment of online data products
Languages: Knowledge of Python for Spatial Analytics is essential
Experience in writing blogs, features articles would be an asset.
Good team player and ability to adapt to change in work environment
Responsibilities

The intern will work under the overall guidance of the UNDP Accelerator Lats team to carry out the tattuwing tasks

identity geospatial catasets available in the public domain to be integrated into the geospatial platforms that meets the quality triterle in terms of spatial and temporal availability, and are relevant to climate resilient agriculture
Develop robust data preprocessing and engineering pipeline to integrate identified datasets into DiCRA platform above seademic disciplines can alco apply
Assist in visualising results and developing Data Staries (on the processed data to be published on UNDP's platforms and Medium
Coordinate with key stakeholders to develop Digital platforms as and when required



Stipend
The monthly internship stipend full timel is NR 12,404/- per month
Deadline
07-Mar-22 (Midnight New York, USA)