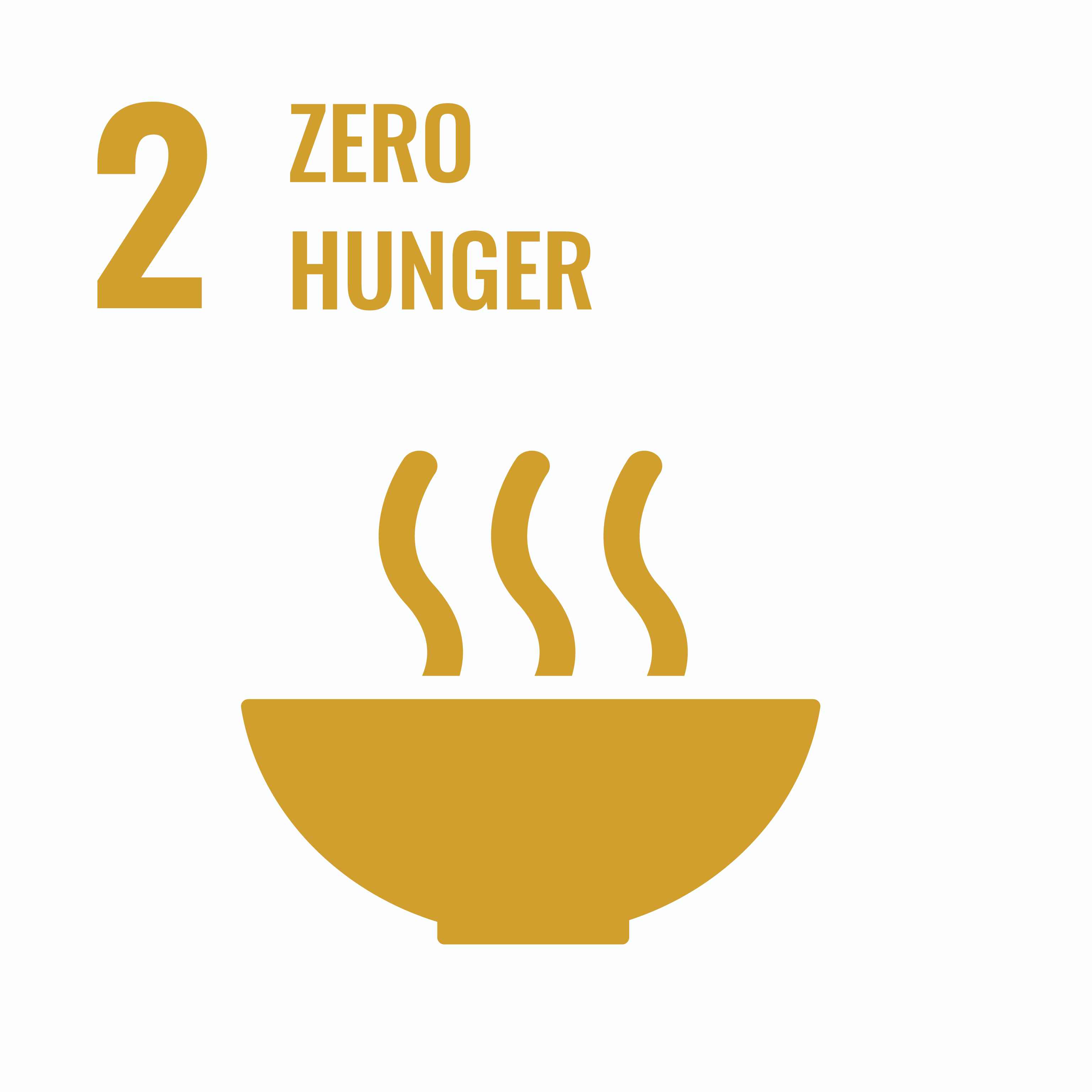 The number of undernourished people has dropped by almost half in the past two decades because of rapid economic growth and increased agricultural productivity. Many developing countries that used to suffer from famine and hunger can now meet their nutritional needs. Central and East Asia, Latin America and the Caribbean have all made huge progress in eradicating extreme hunger.
Unfortunately, extreme hunger and malnutrition remain a huge barrier to development in many countries. There are 821 million people estimated to be chronically undernourished as of 2017, often as a direct consequence of environmental degradation, drought and biodiversity loss. Over 90 million children under five are dangerously underweight. Undernourishment and severe food insecurity appear to be increasing in almost all regions of Africa, as well as in South America.
The SDGs aim to end all forms of hunger and malnutrition by 2030, making sure all people especially children have sufficient and nutritious food all year. This involves promoting sustainable agriculture, supporting small-scale farmers and equal access to land, technology and markets. It also requires international cooperation to ensure investment in infrastructure and technology to improve agricultural productivity.
Helping Hand International has immensely participated to end hunger, eliminate all forms of malnutrition, and build inclusive and sustainable food systems.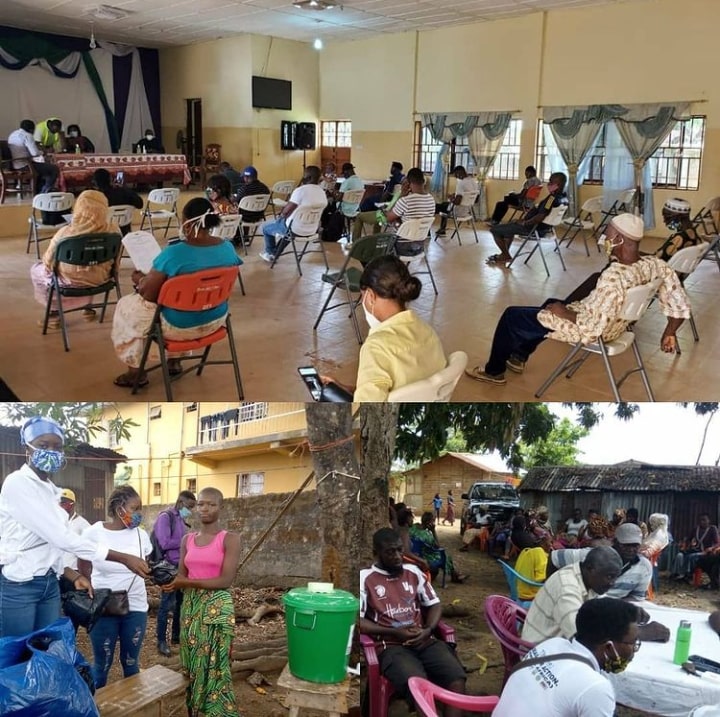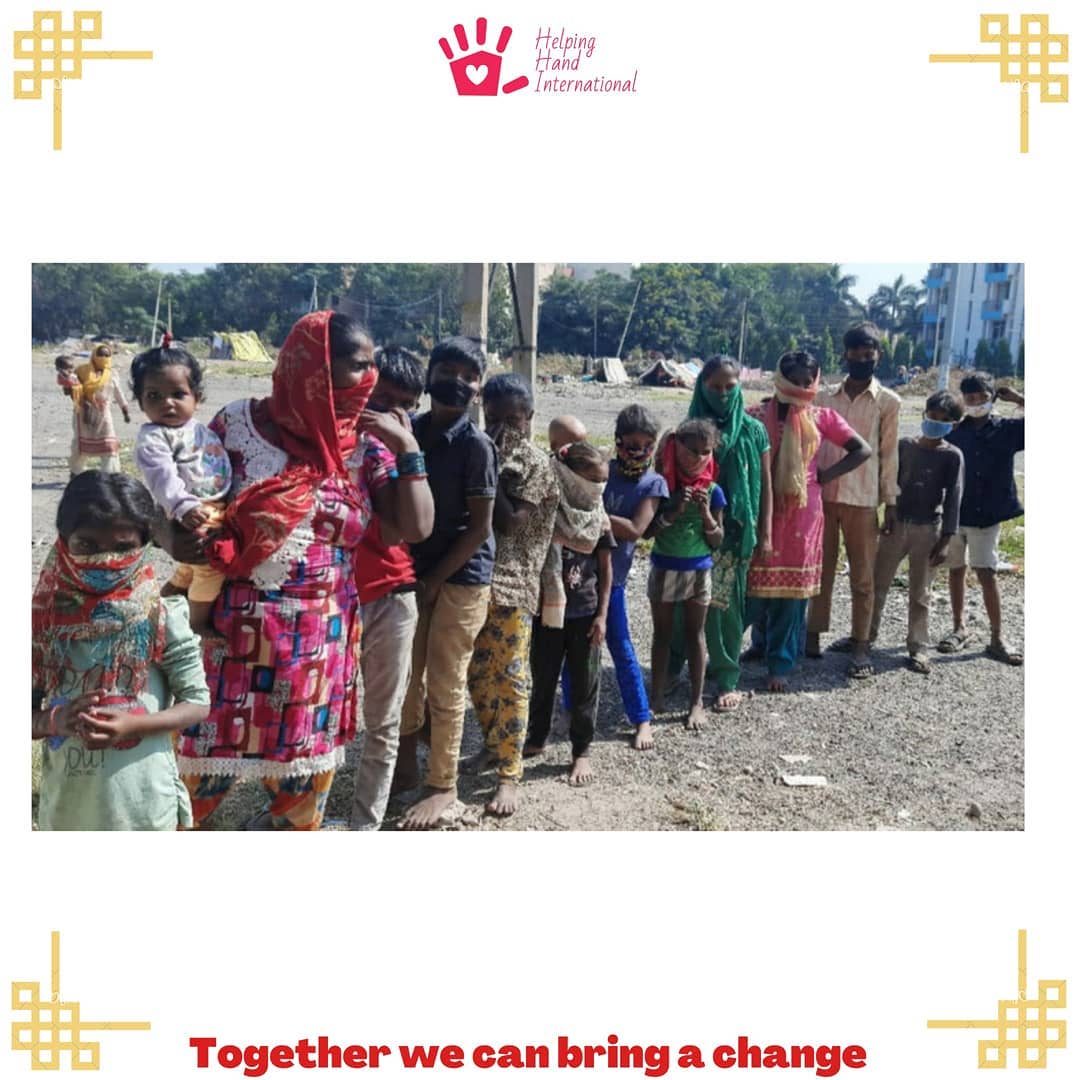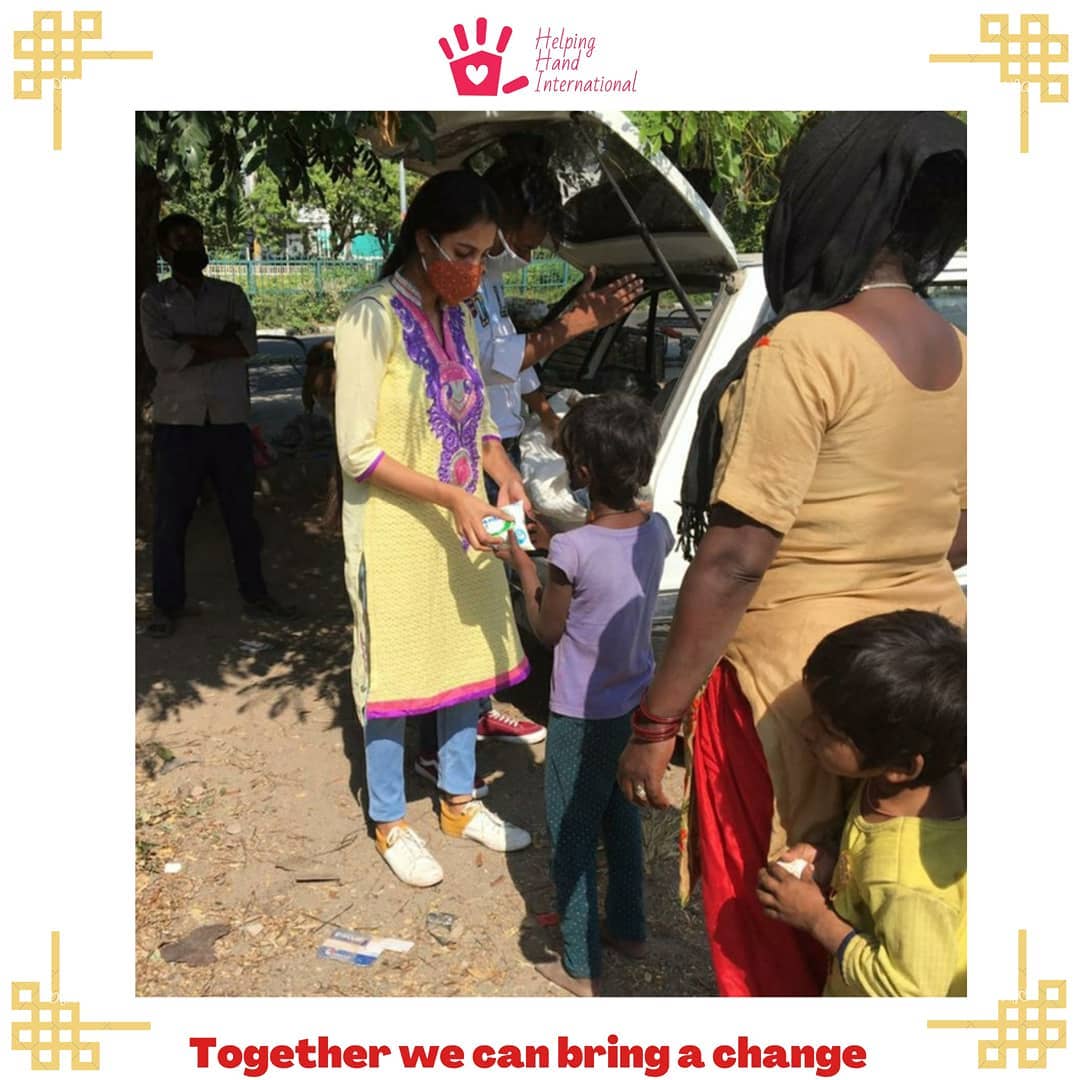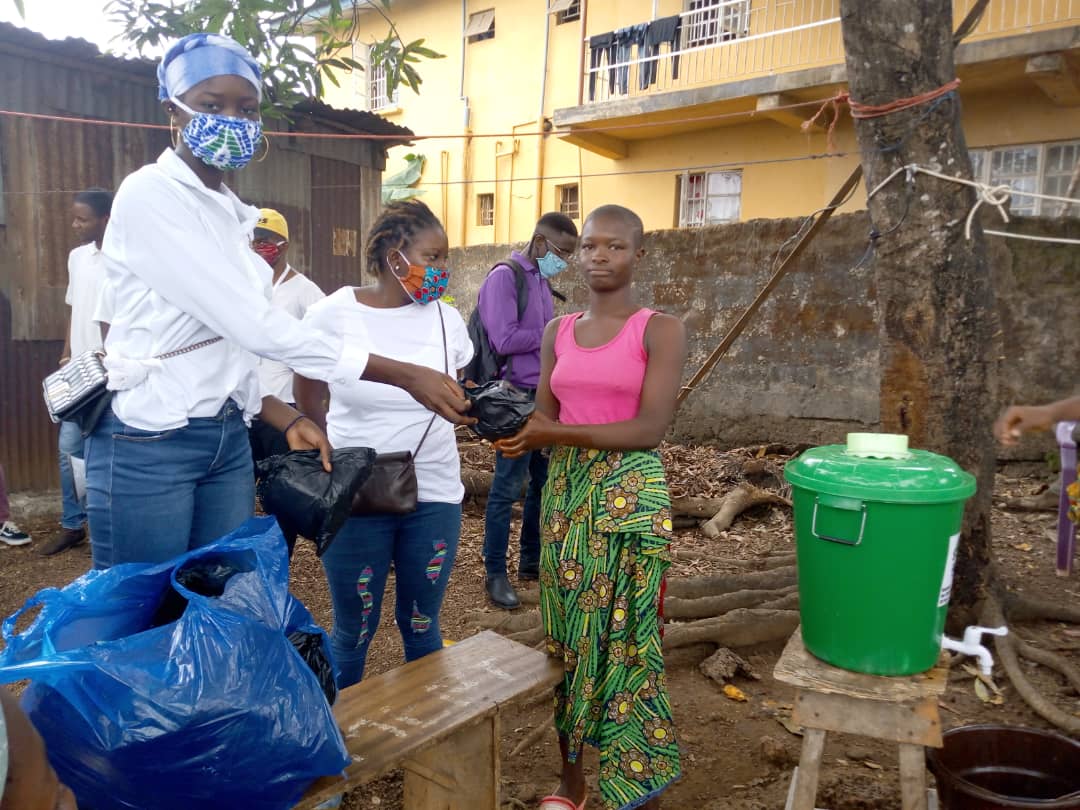 Feeding nearly 100 Children once in a week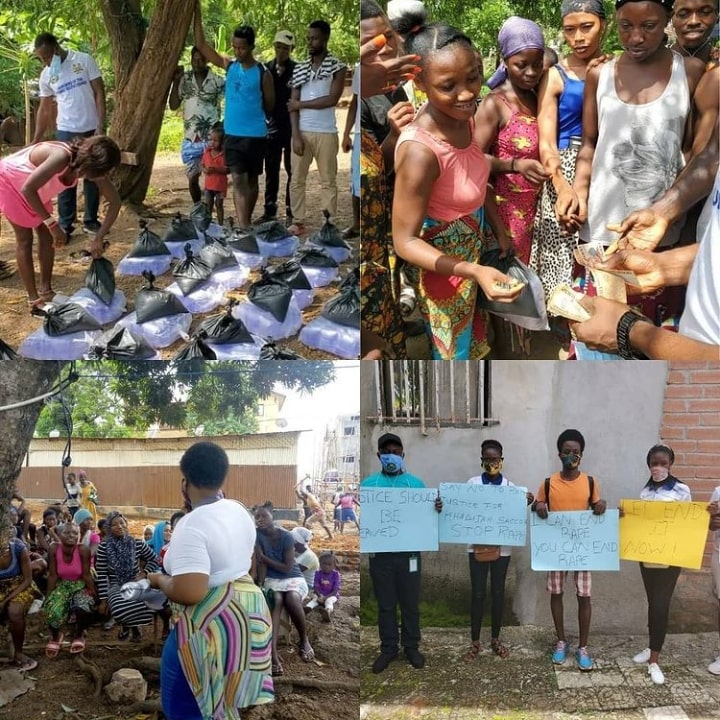 Helping Hand International has adopted the initiative of feeding nearly 100 Children once in a week with nutritional food like pulses,milk, etc. specially focussing on the better health of the individuals. Every Thursday Helping Hand International has been successfully feeding the needy with nutritious food. This initiative is taken by HHI and is going on since one year to eradicate hunger among underprivileged group of people and to make them healthy so that they can live a healthy life.
The second wave of Covid-19 has left us all tumbled. The people living in villages, belonging to the economically weak section are the most effected, thus Helping Hand International conducted a food distribution drive in Gandhinagar, Gujarat wherein we distributed healthy and nutritious food packages to 200 + families in the area. We also urge our well wishers and followers yo look for people around you who are in need and lend a helping hand.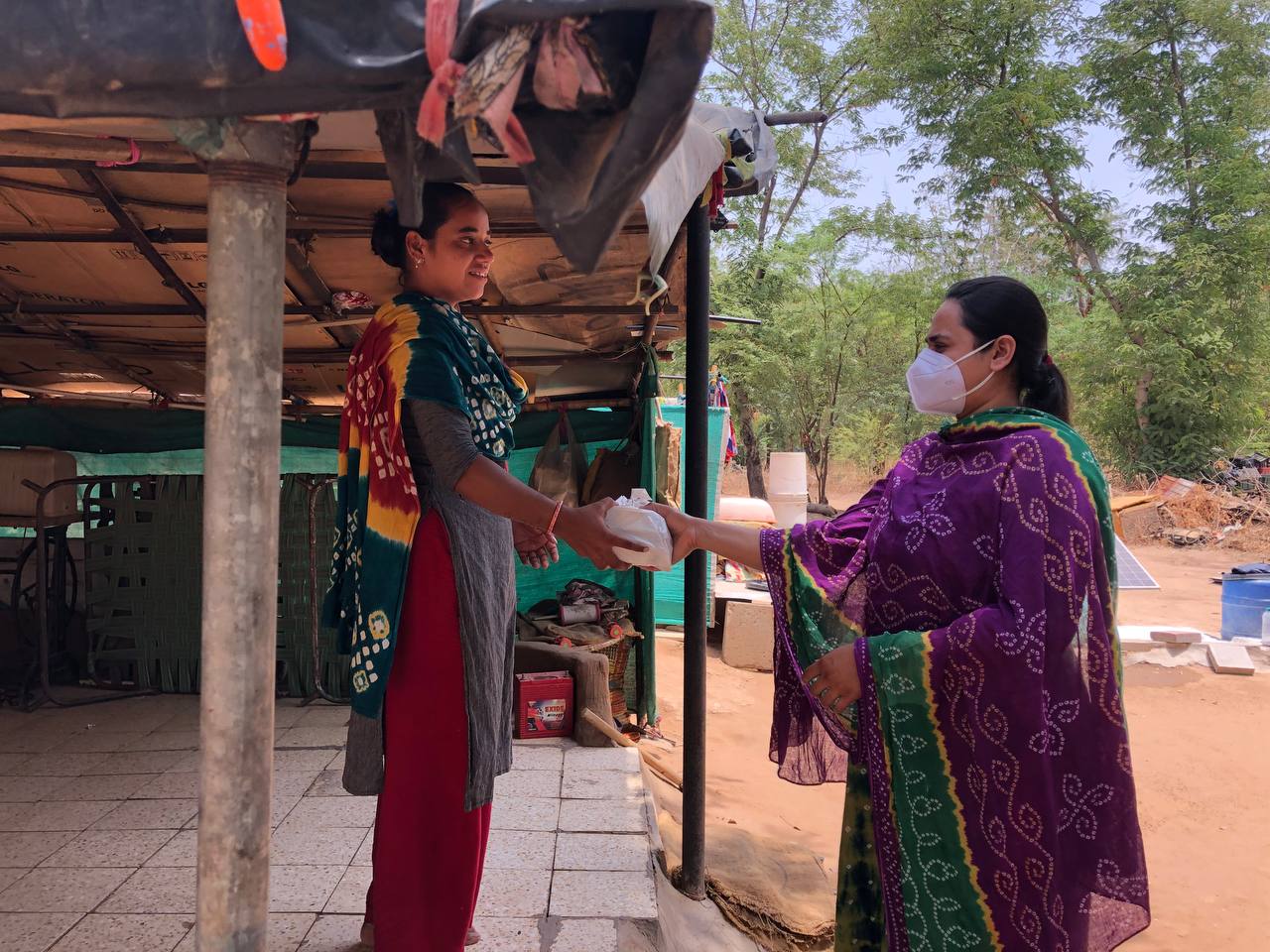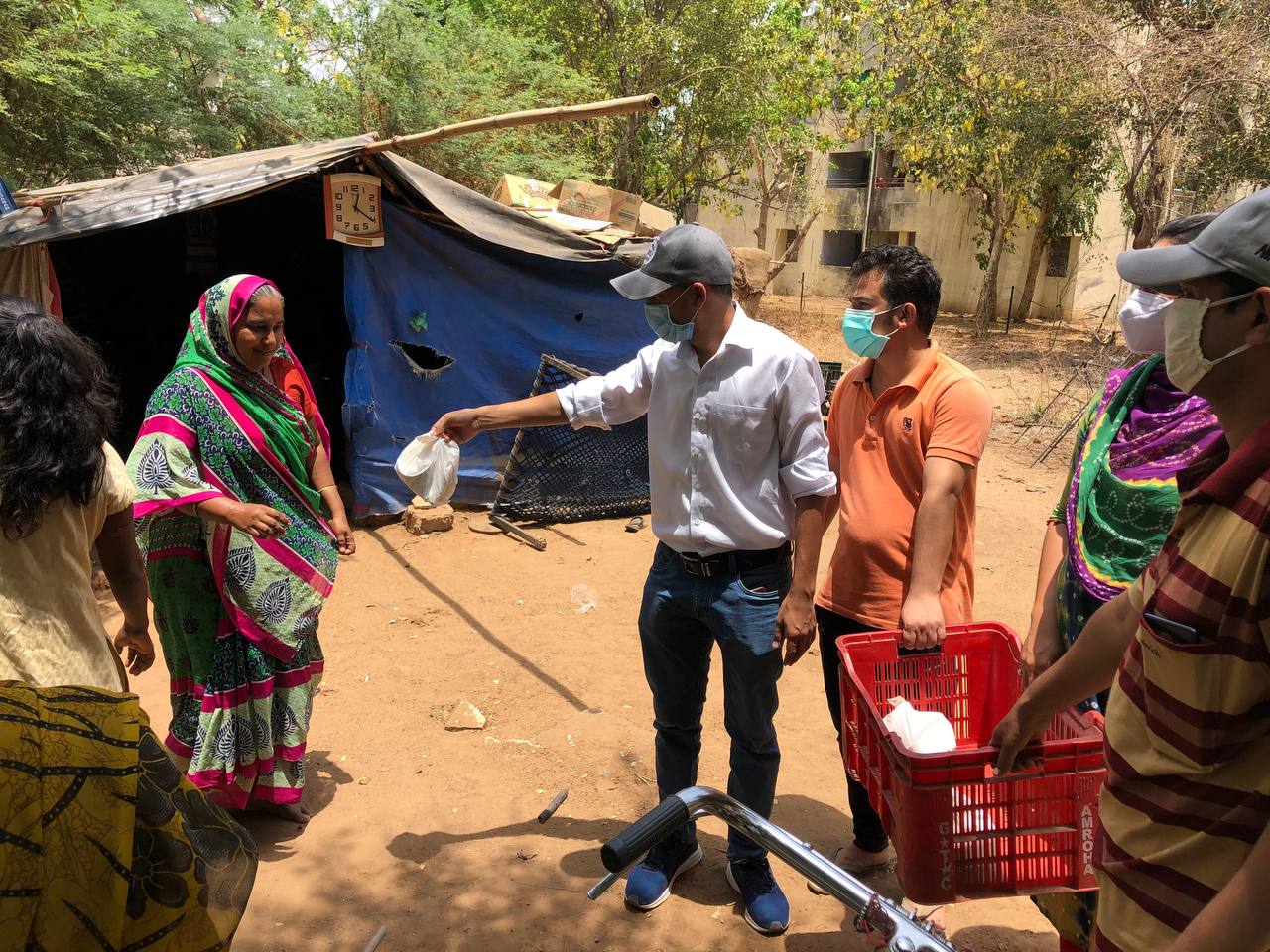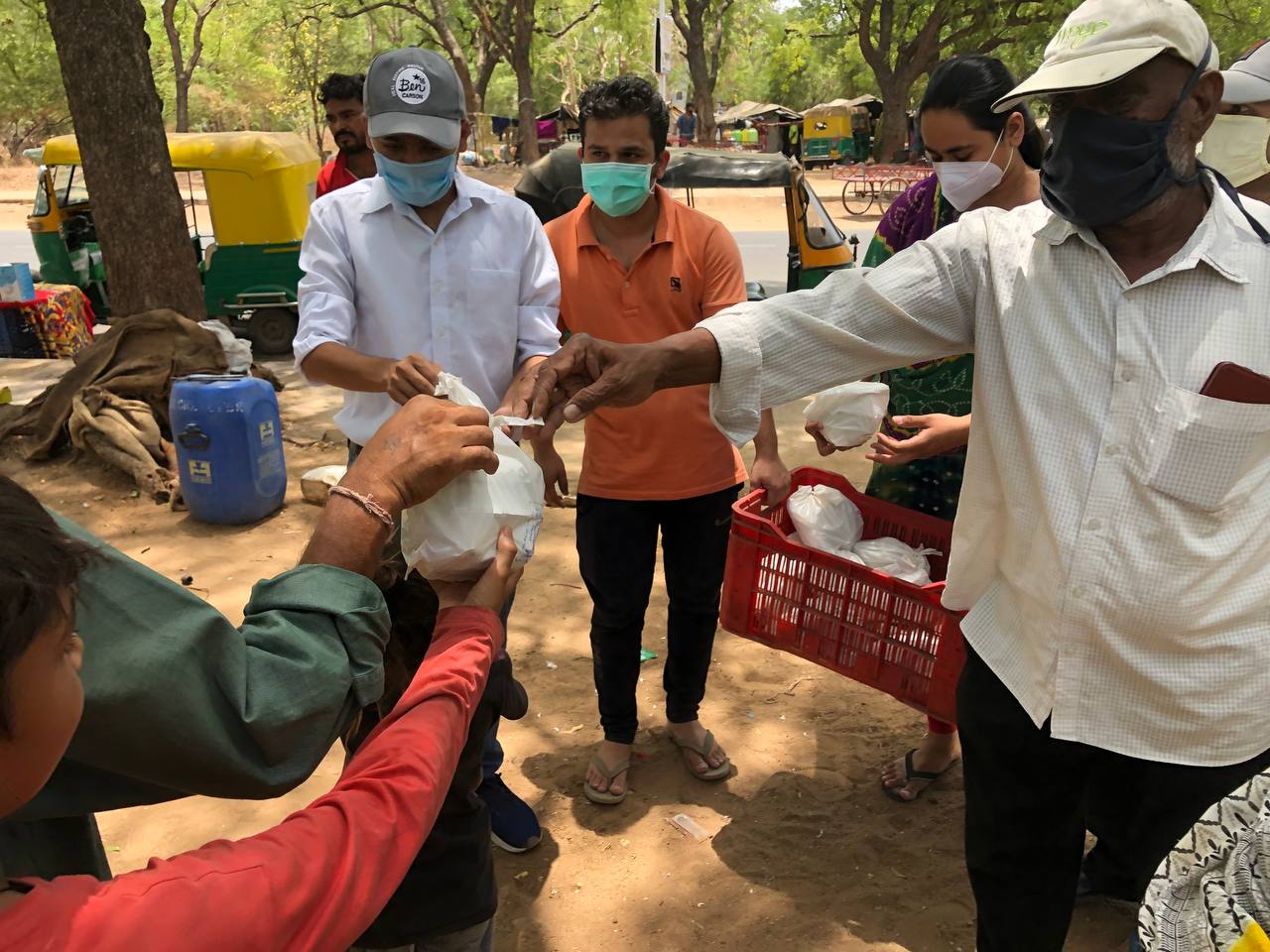 Feeding nearly 100 Children once in a week
Milk Drive in Chandigarh, India.
Helping Hand International is deeply engaged in arranging ans initiating some awareness and goods distribution drive to reach more underprivileged group of people. Recently HHI has successfully conducted a milk distribution drive in Mohali, Chandigarh, India so that milk can be distributed among those malnourished people to help them live overcome the problem of malnutrition.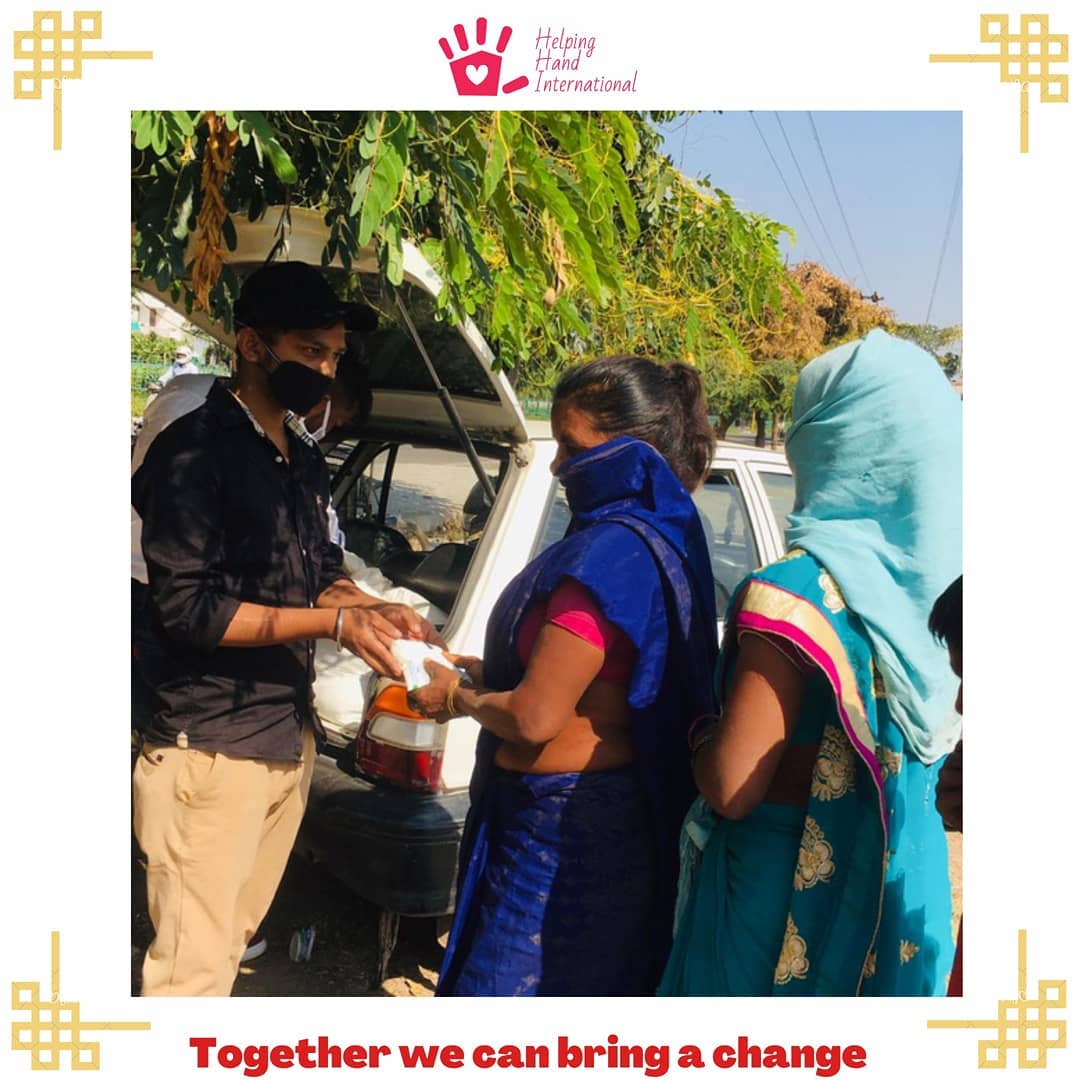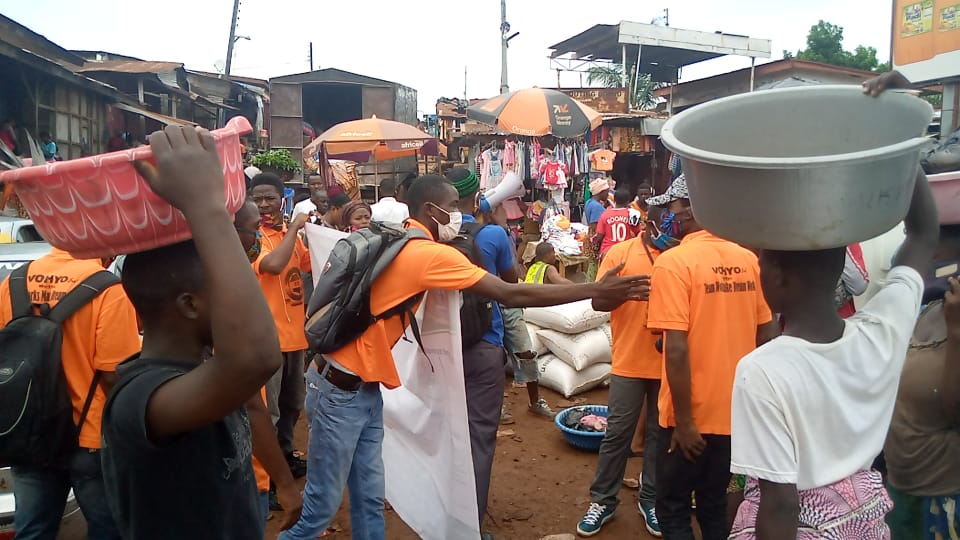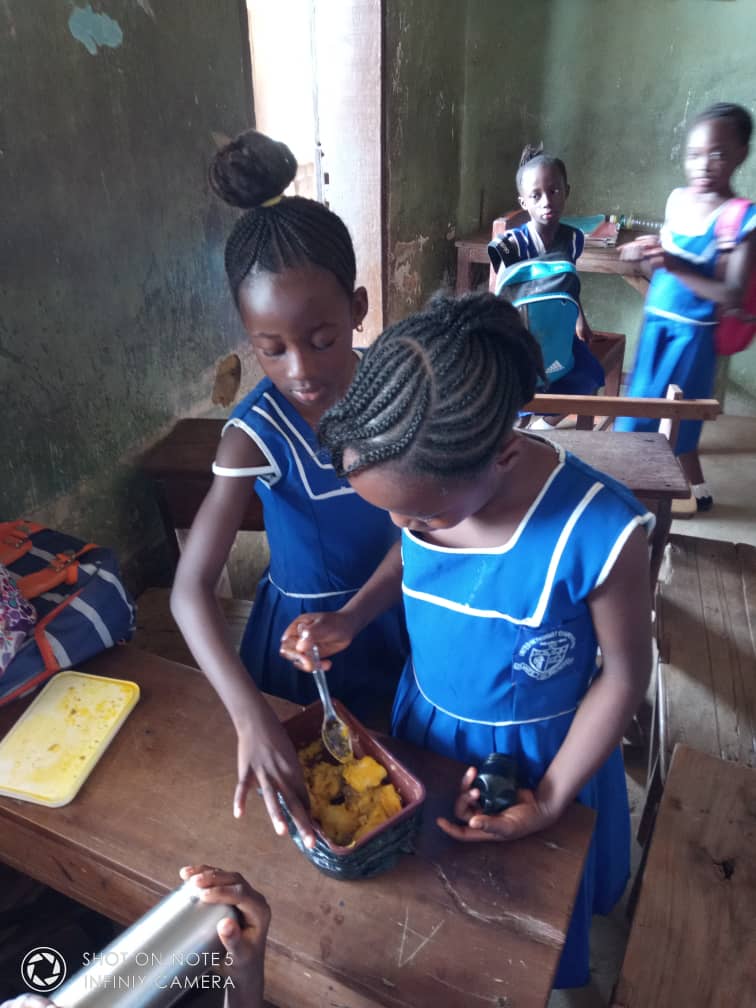 Webinar on SDG 2: Zero Hunger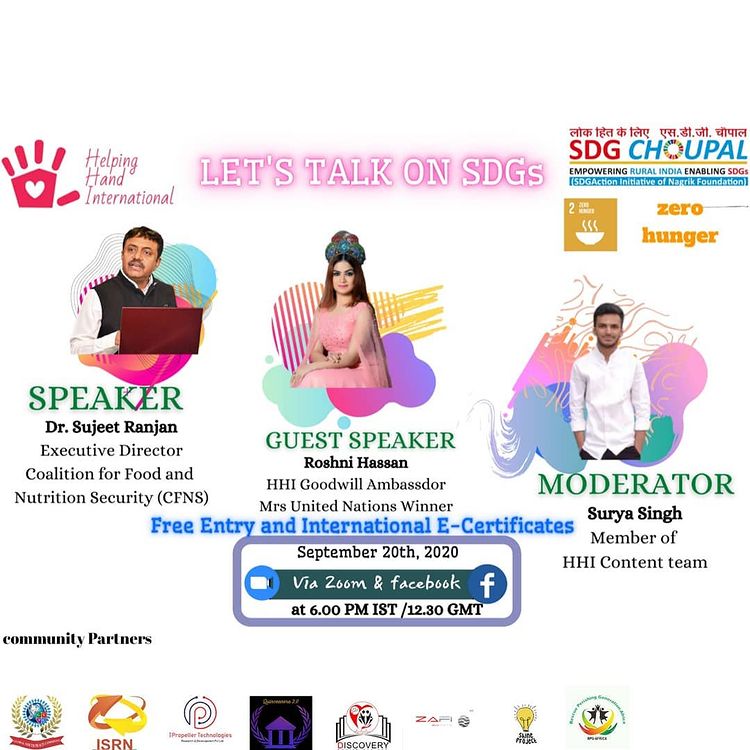 A webinar was conducted by Helping Hand International on 20th September, 2020 via Zoom and Facebook live. The speaker of the event was Dr. Sujeet Ranjan, executive director of Coalition for Food and Nutrition Security (CFNS) and Roshni Hassan, the goodwill ambassador of HHI and Mrs United Nations winner of 2017 and the moderator was Surya Singh , member of HHI creative team.