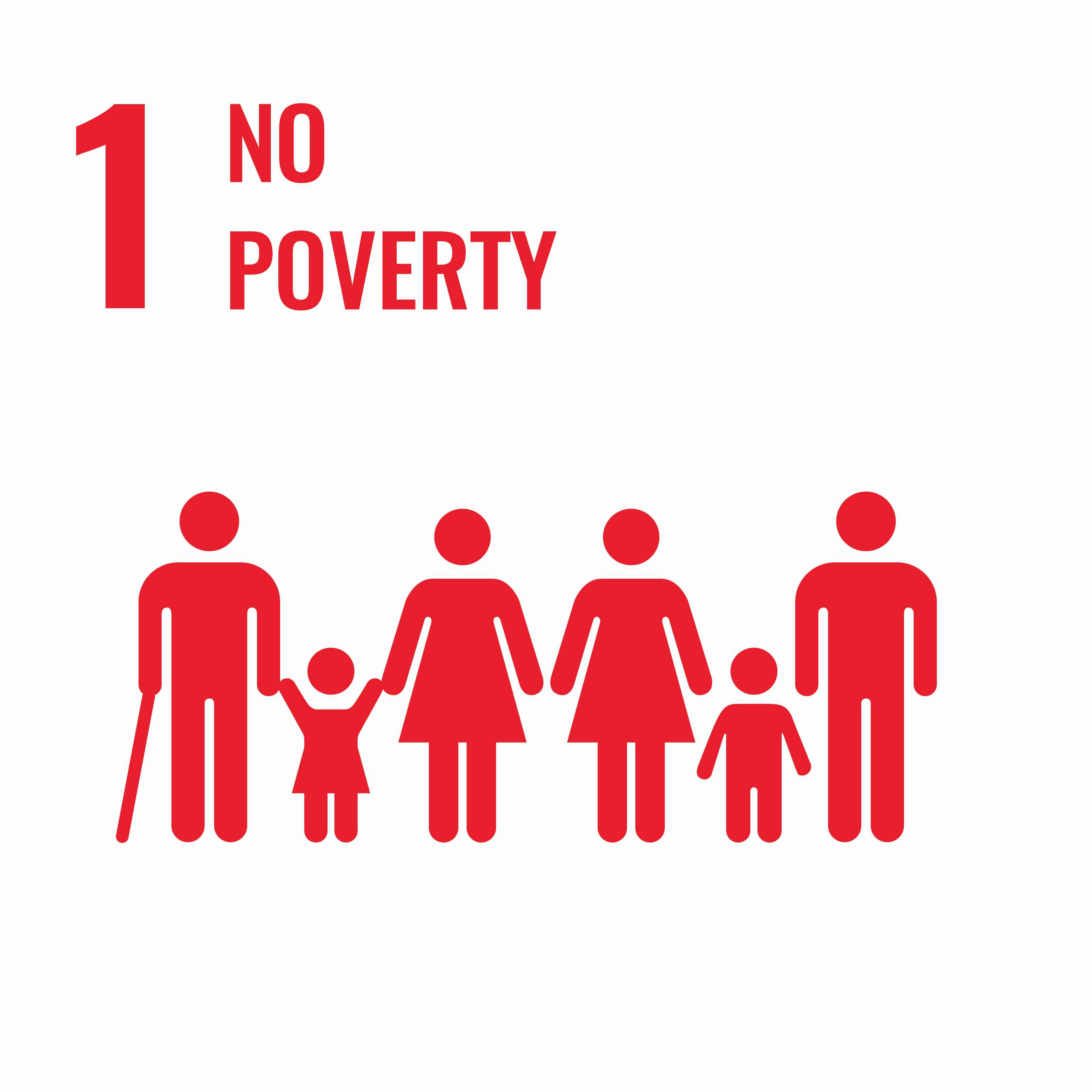 Eradicating poverty in all its forms remains one of the greatest challenges facing humanity. Rapid growth in countries such as China and India has lifted millions out of poverty, but progress has been uneven. Women are more likely to be poor than men because they have less paid work, education, and own less property. The SDGs are a bold commitment to end poverty in all forms and dimensions by 2030. This involves targeting the most vulnerable, increasing basic resources and services, and supporting communities affected by conflict and climate-related disasters.
Helping Hand International is actively engaged in increasing the basic resources available to poverty stricken people so that they can come out of the vicious cycle of poverty.
Initiatives to help the poor during the COVID 19 Pandemic
The COVID-19 pandemic has left the world in a state of shock and distress. With no proper wages, more than half a million people working in the informal labour sector have been forced to stay hungry and travel back home. These labourers do not have access to basic sanitation needs and medicines amidst the pandemic. In a developing country like India, the informal labour sector has been badly hit by the COVID-19 pandemic.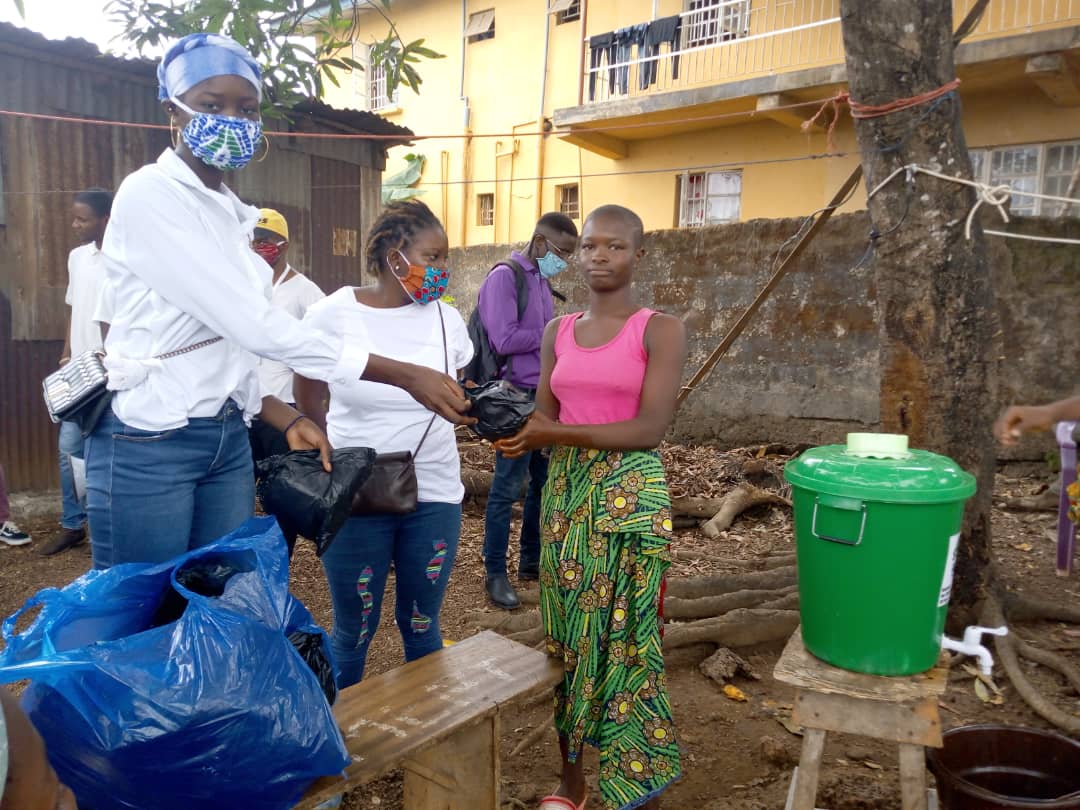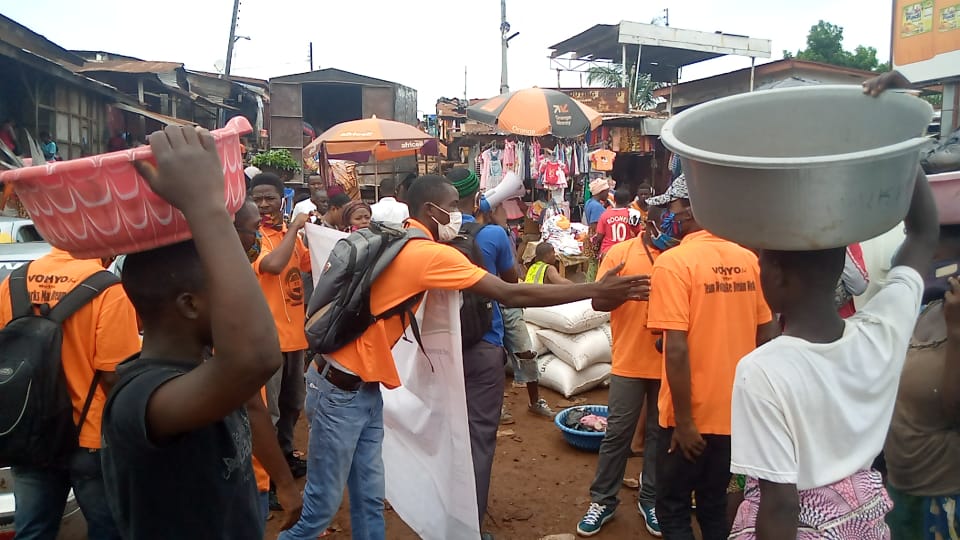 These migrant labourers need financial and psychological support amidst this COVID-19 pandemic. A proper supply of basic needs and medication to the migrant labourers is the need of the hour. We started distributing nutritional and energy-packed foods such as biscuits, bread, and rusk to the migrating labourers. We provided these migrant labourers with a 450 calorie meal which was cooked by a team of well-trained in-house cooks who follow standard operating procedures to maintain hygiene and quality protocols while working. We have worked in collaboration with the Government of Gujarat to find out places where these migrant labourers are struggling to get a single meal in order to provide them with the food packet. We also distributed masks and sanitizers to those who are in need.
We did massive campaigns regarding the practice of social distancing norms and hygiene protocols amidst the COVID-19 pandemic.If a migrant labourer needs to travel to another state, the person would need a migratory pass. Getting this migratory pass isn't easy for a labourer who is illiterate. Our organization arranged migratory passes for 8000 labourers for travelling from Gujarat to Bihar and Uttar Pradesh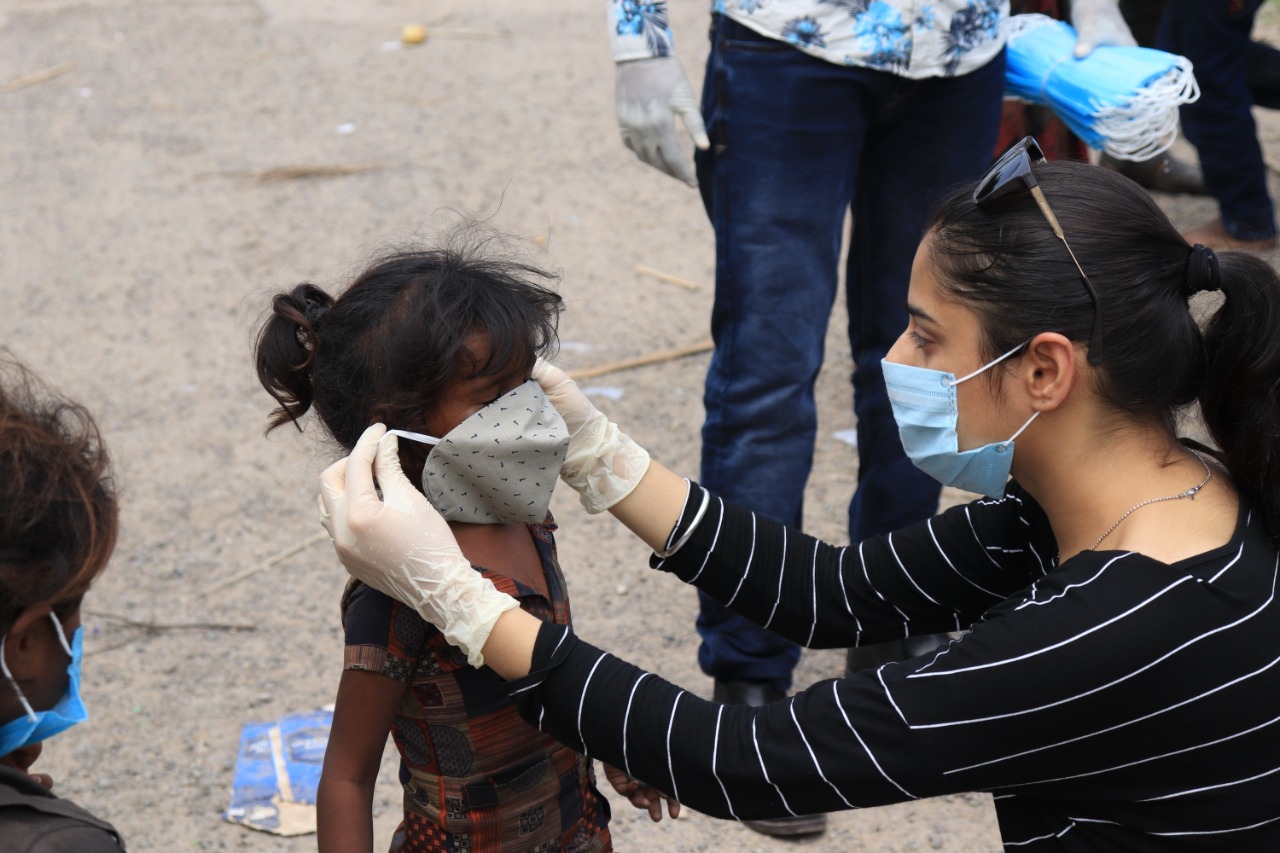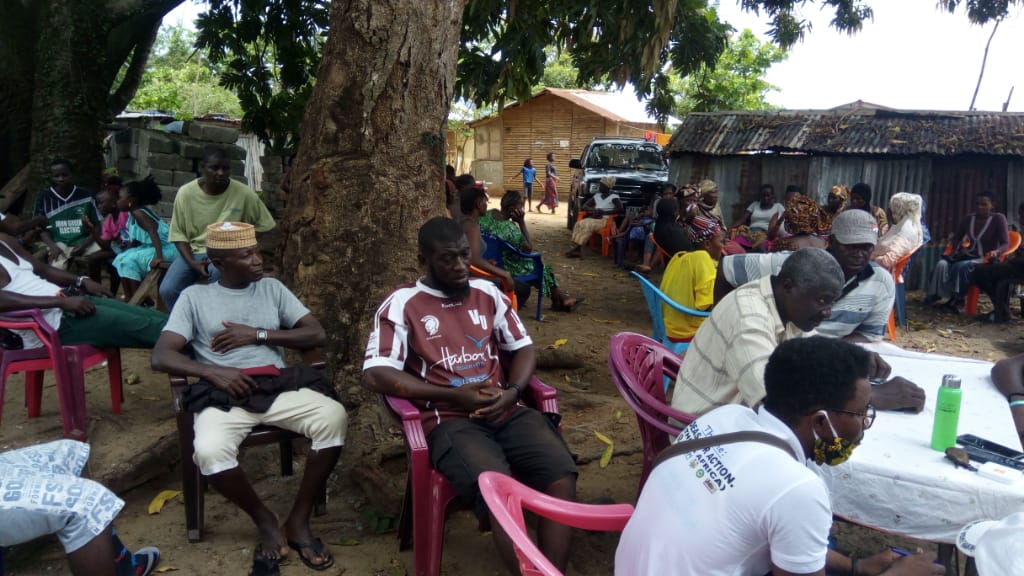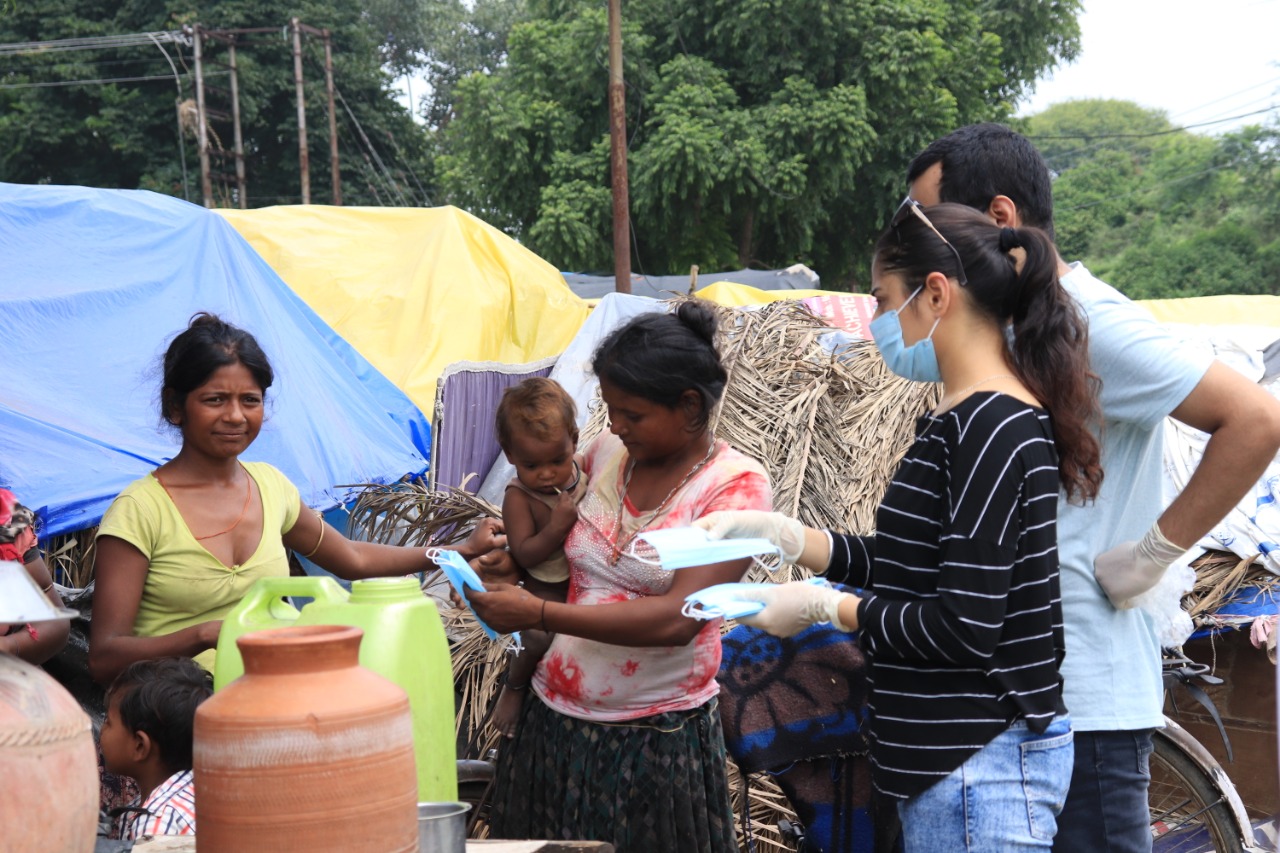 Workshop on SDG 1: No Poverty in Sierra Leone.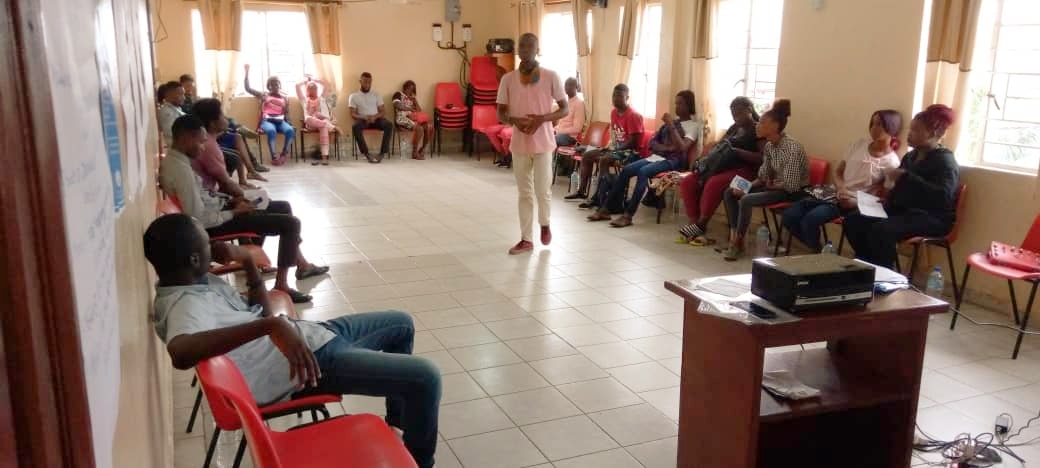 On 15th and 16th September 2020 a workshop was successfully organized by Mr. Ibrahim
Alpha Moigua , president of Helping Hand International , West Africa at GCEN Hall in Freetown, Sierra Leone. The motto of workshop was to spread the messages of SDG 1: NO POVERTY
The agenda of workshop was based on figuring economic problems in Africa and probable solutions to mitigate poverty. Africa, as reported by Mr. Ibrahim Alpha Moigua, is one the most deprived and underdeveloped region. Through this workshop they mainly targeted the younger generation as they fosters the potential of aspiring leaders. Mr. Ibrahim Alpha Moigua believes that youths are the future leaders and they will be capable of spreading the awareness among the rest in a more efficient way.
Mr. Ibrahim Alpha Moigua wants to help them to figure out the root causes of various challenges of society, education and basic economic problems etc. and all those issues that triggers poverty of the region. Mr. Ibrahim Alpha Moigua puts emphasis on the fact that: to eradicate poverty in Africa, there is an ardent requirement to change the mindset of the people, change or broaden their outlook towards life, bring positivity in society.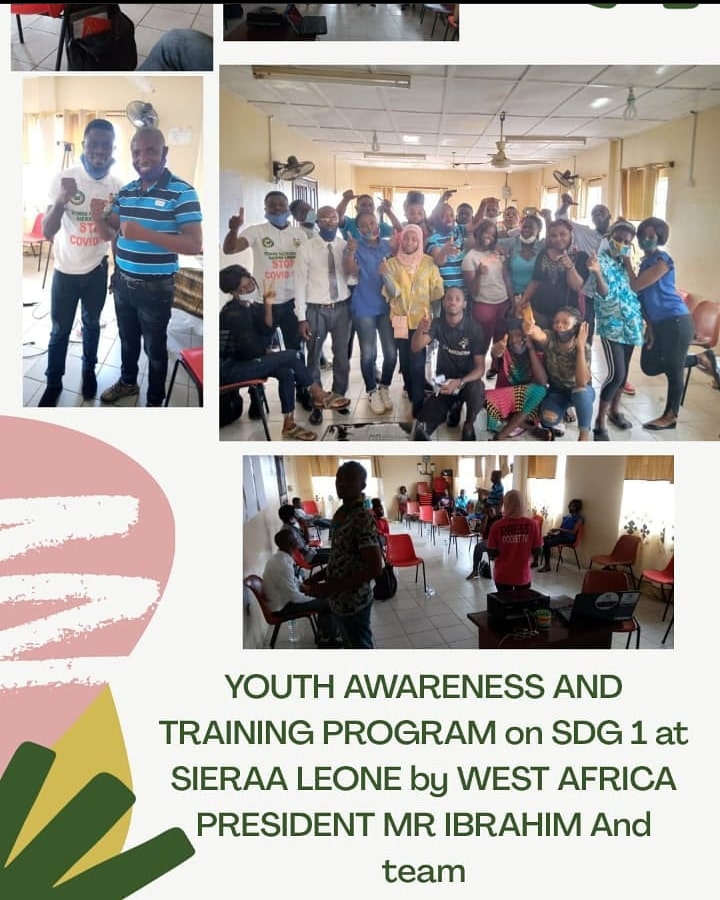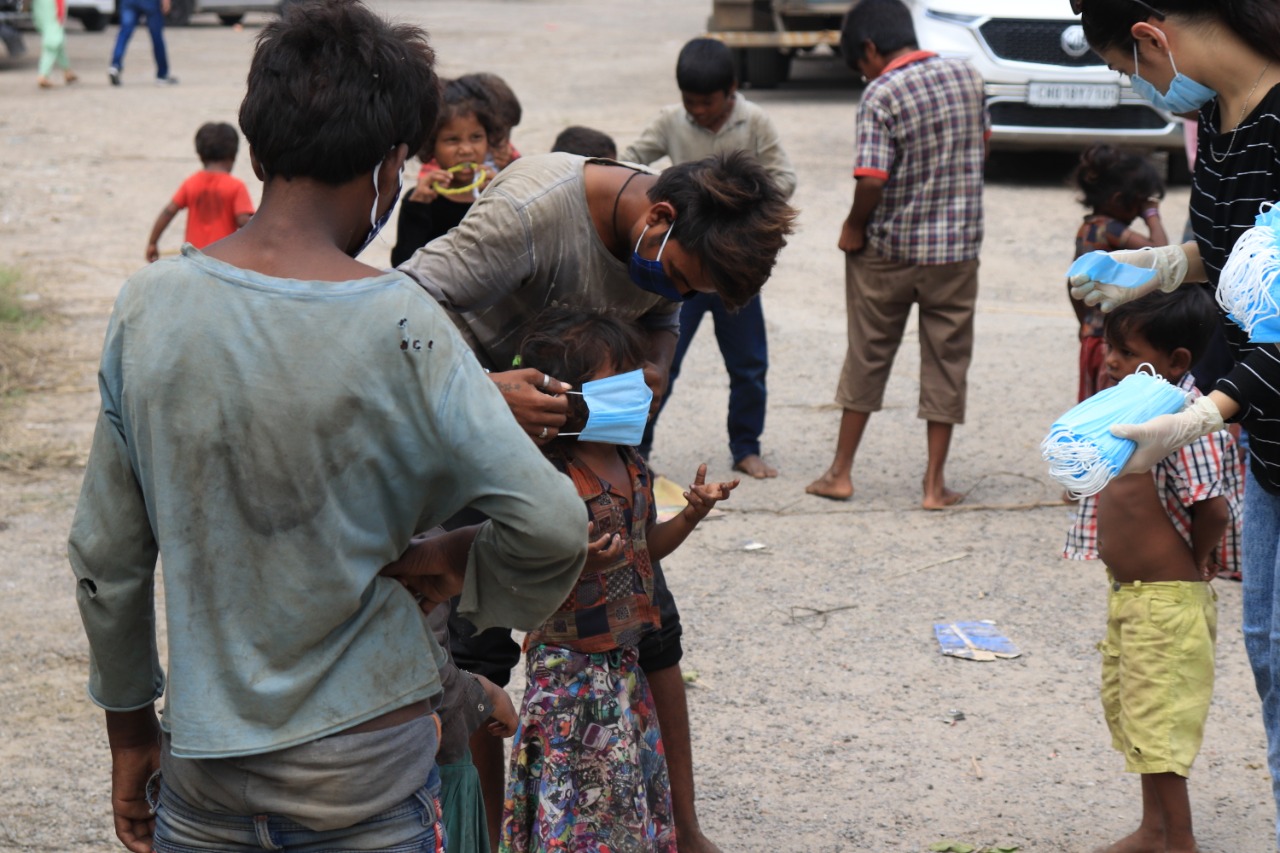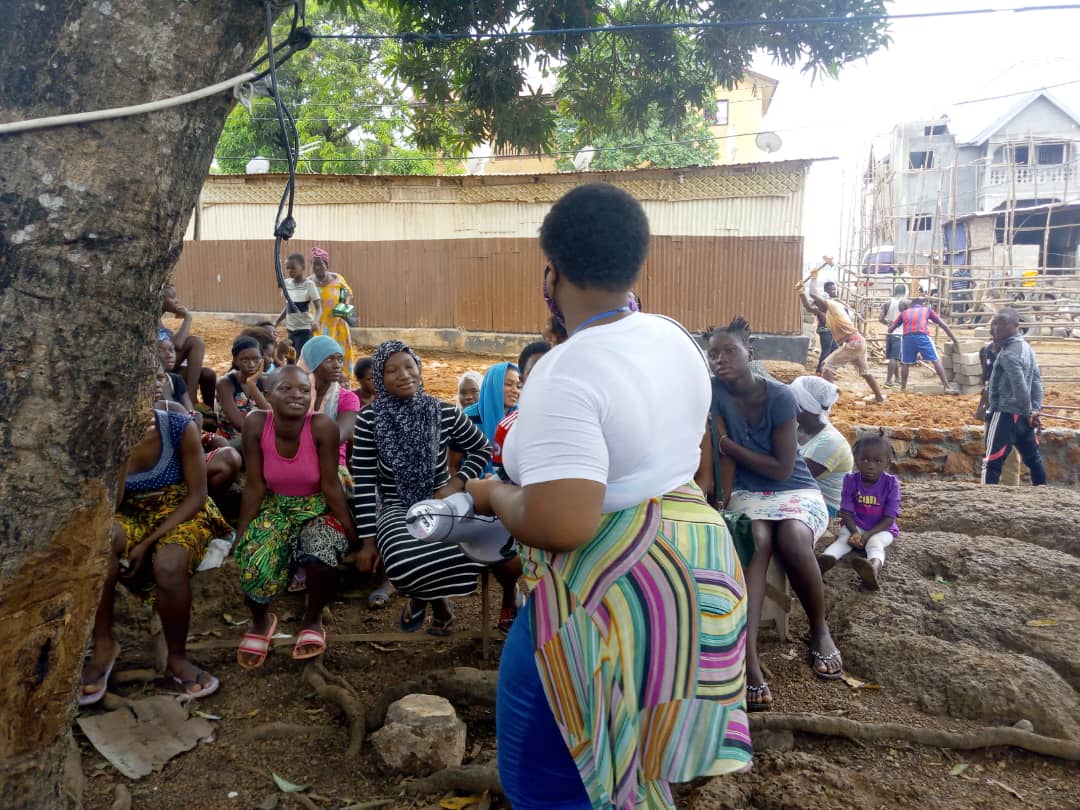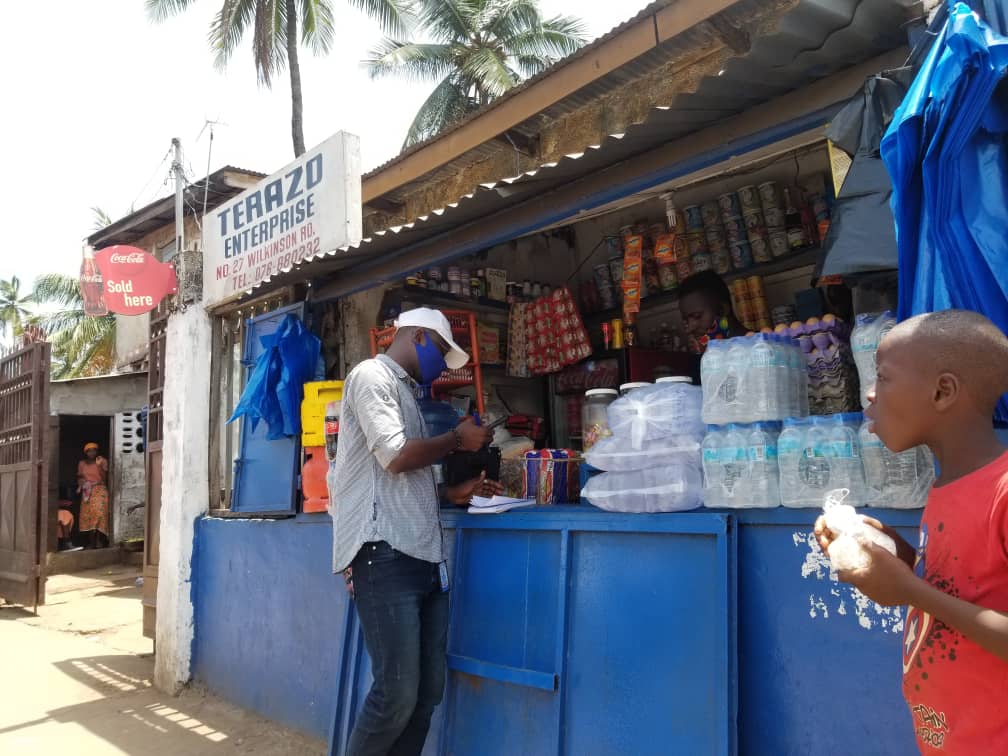 Webinar on Sustainable Development Goal 1: No Poverty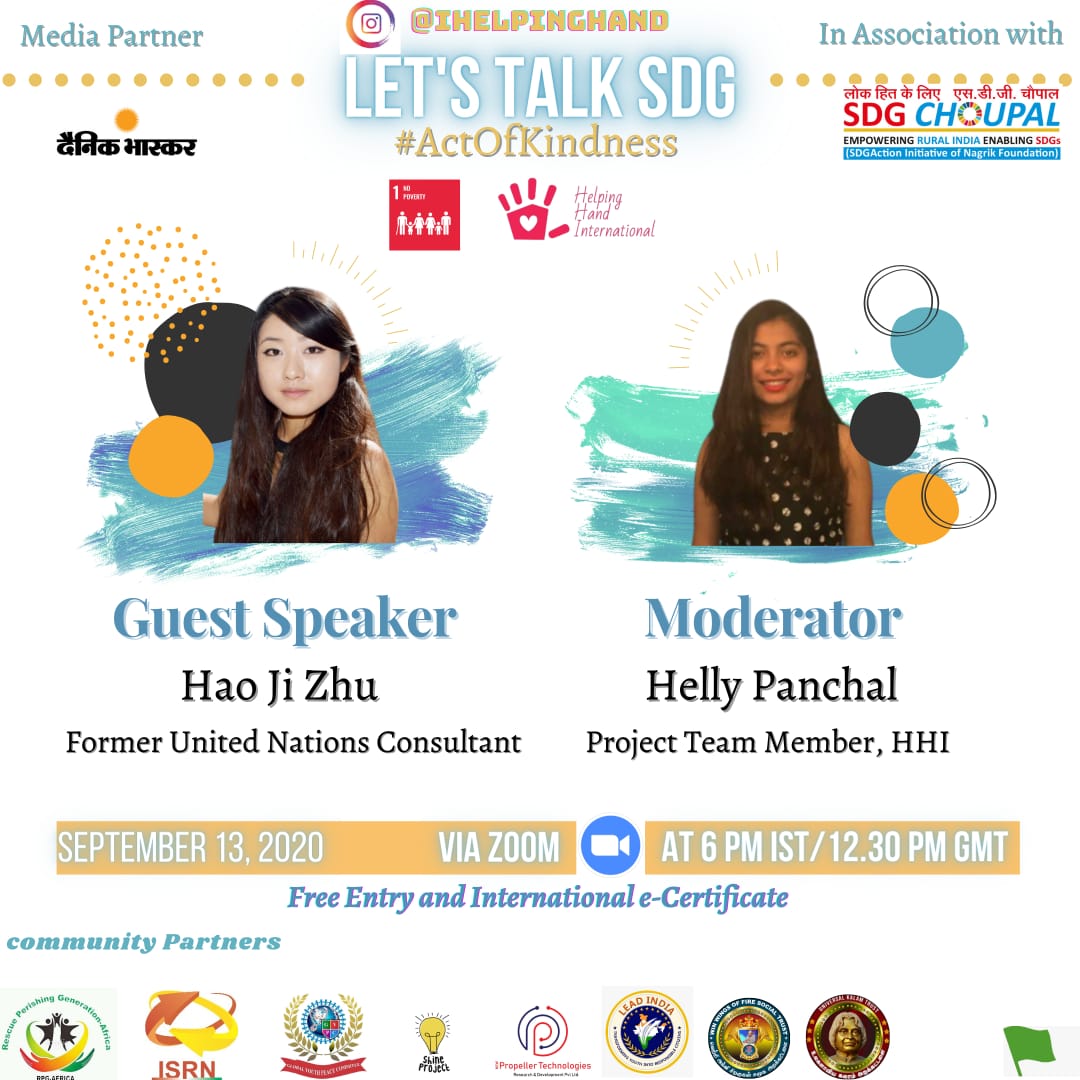 On 13th of September 2020, Helping Hands International organized an extremely successful webinar session. The webinar was on United Nations Sustainable Development Goals 2015. The speaker of the webinar was Ms. Hao Ji Zhu, Former United Nations Consultant and also the President of HHI New York, USA.
Hao Ji Zhu specifically lighted on the first SDG: No Poverty. She has beautifully presented the topic with a power point presentation and discussed briefly on the SDG1.
The points highlighted on the webinar on SDG 1: No Poverty are mentioned below:
What are SDGs
Targets of SDGs
Importance of SDGs
Urgencies of SDGs
Causes
Solutions to eradicate poverty with special reference to
Community Actions
Act of kindness and Types of Act of kindness
Stories of Act of kindness
Call for Actions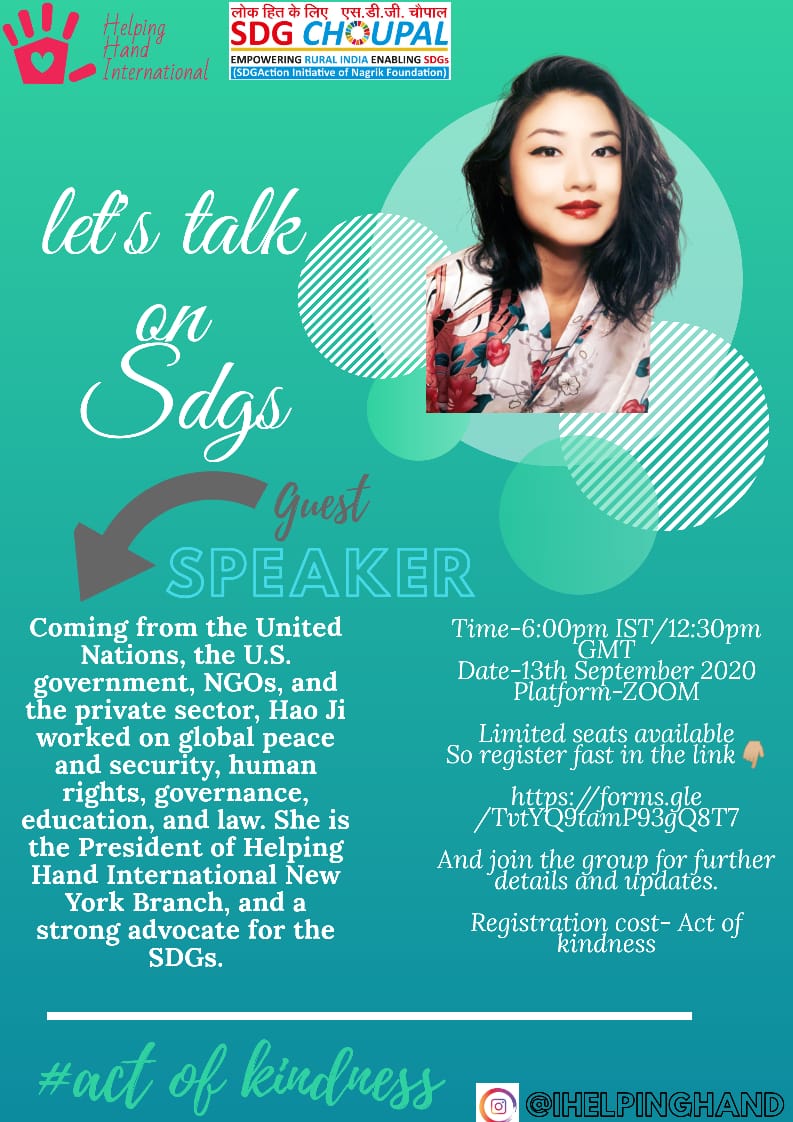 Webinar was very successful and many people all around the world have participated in this webinar. There were some eminent doctors and also some people representing organization such as Presidents, Secretaries, Founders and Ambassadors of different non- governmental organizations.