Youth Empowerment
We work to connect the youth across the world as we believe young people have the ideas, the creativity and a great energy to reshape the world and determine the faith of the future. We believe that young people are full of hope and passion, and are rational and analytical with great potential to generate a positive social change. We work with youth through our internships, summits and conferences which create the perfect space for the exchange of ideas and creation of new projects.
International Youth Empowerment Summit 2021: The upcoming event of "International Youth Empowerment Summit 2021" is a two day conference. The summit promises to establish global solidarity among the youths with the motto of upliftment of the following Sustainable Development Goals (SDGs):
SDG 1- No Poverty
SDG 2- Zero Hunger
SDG 3- Good Health and Well-Being
SDG 4- Quality Education
SDG 5- Gender Equality
SDG 6- Clean Water and Sanitation
SDG 16- Peace, Justice and Strong Institutions
SDG 17- Partnerships to achieve the Goal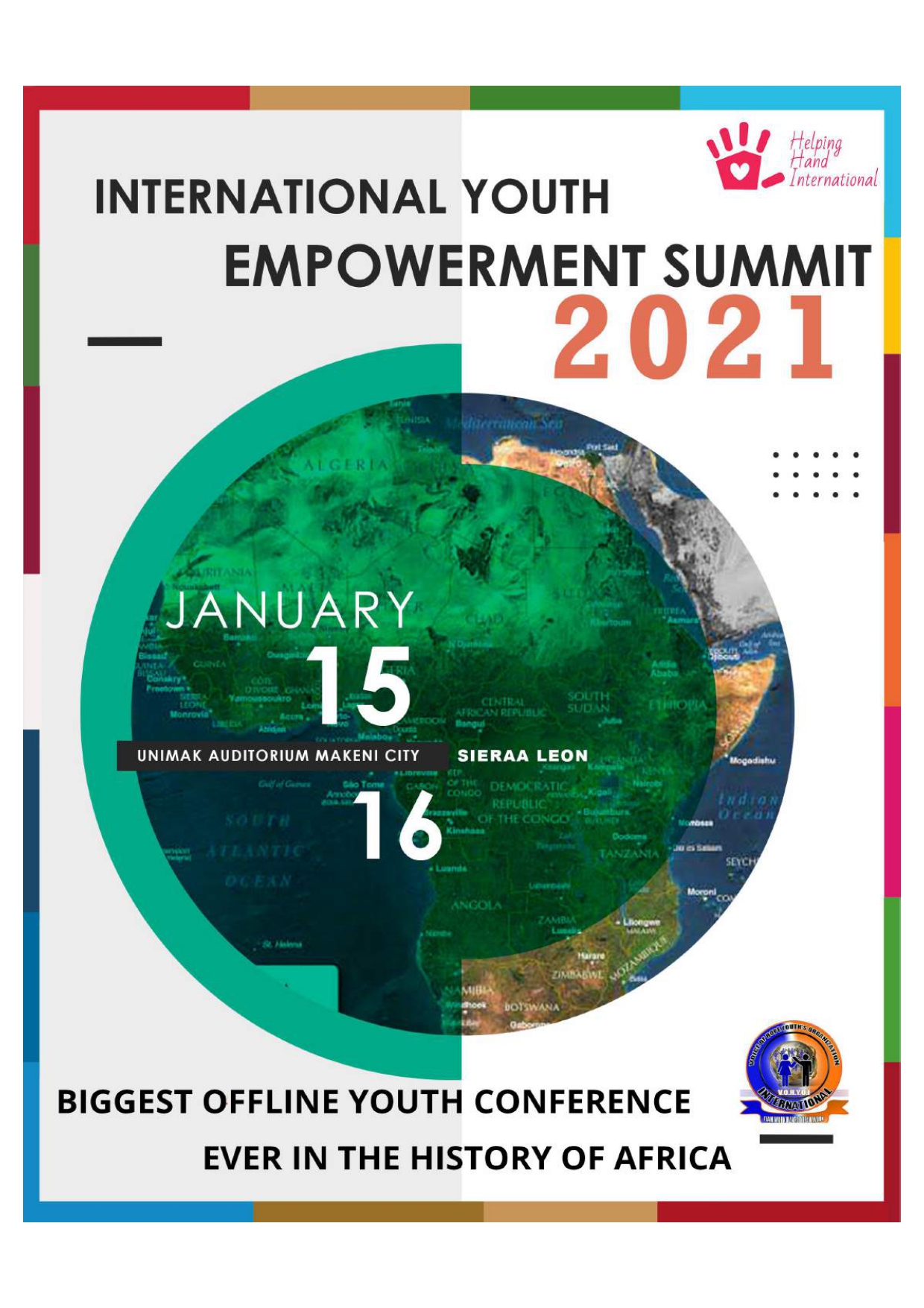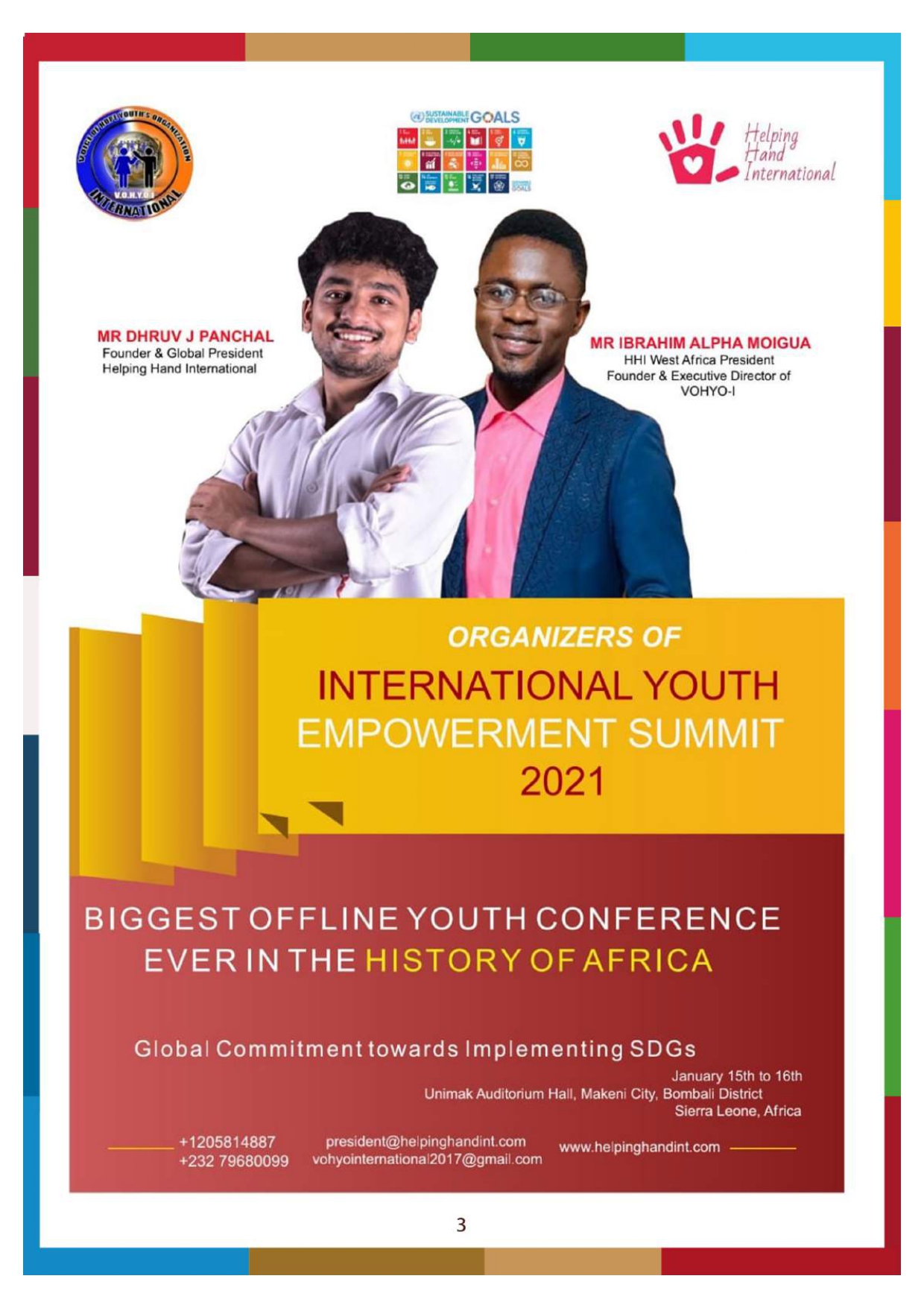 However, the SDG 16- Peace, Justice and Strong Institutions will be focused more, as it is quite evident that existence of a strong institution strengthens respective nations. Efficiency and anti-corruption are the prime factors that determines the strength of an institution. Thus, the SDG 16 holds utmost importance to build a stronger institution which would guide and safeguard the citizens in all possible domain.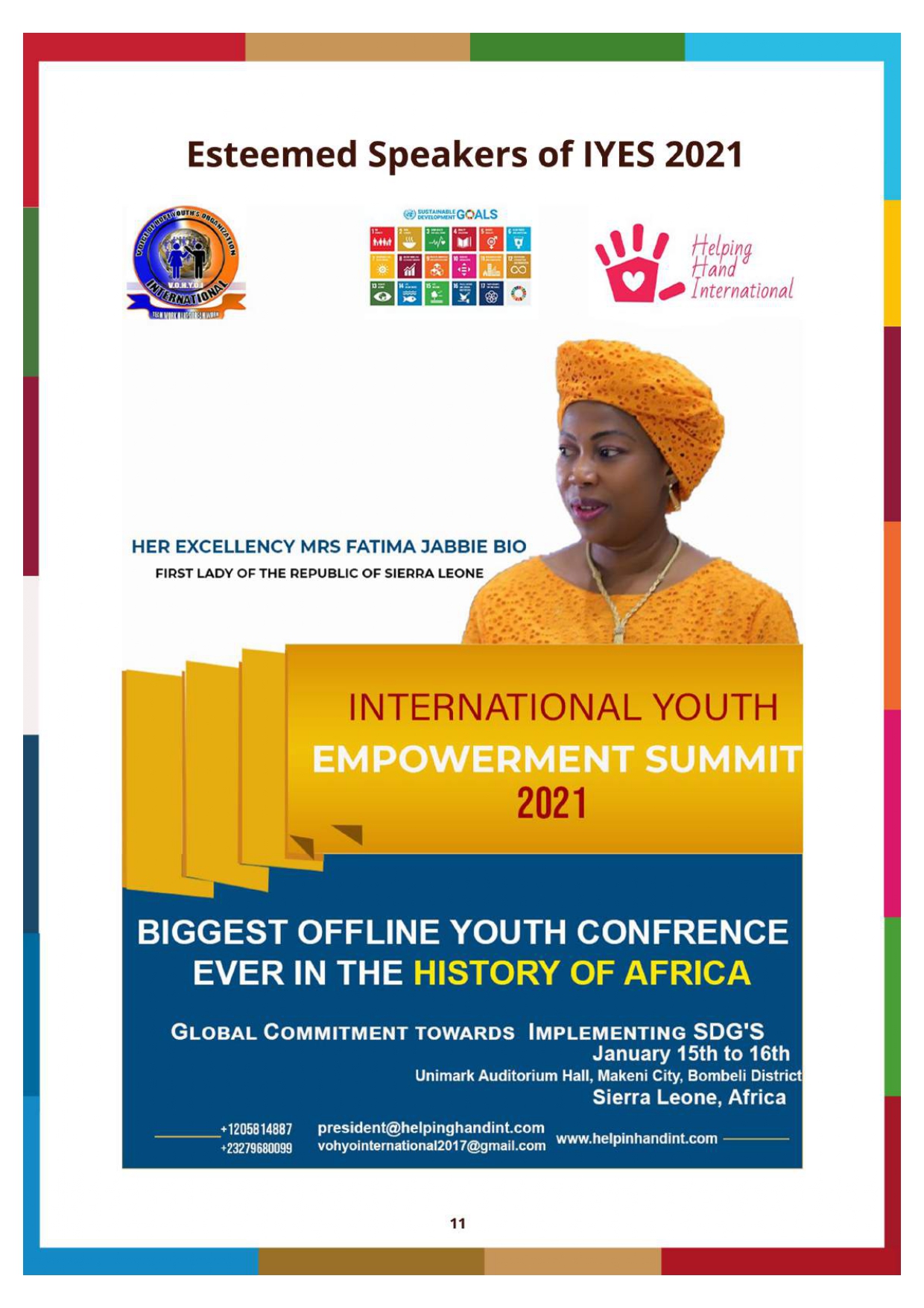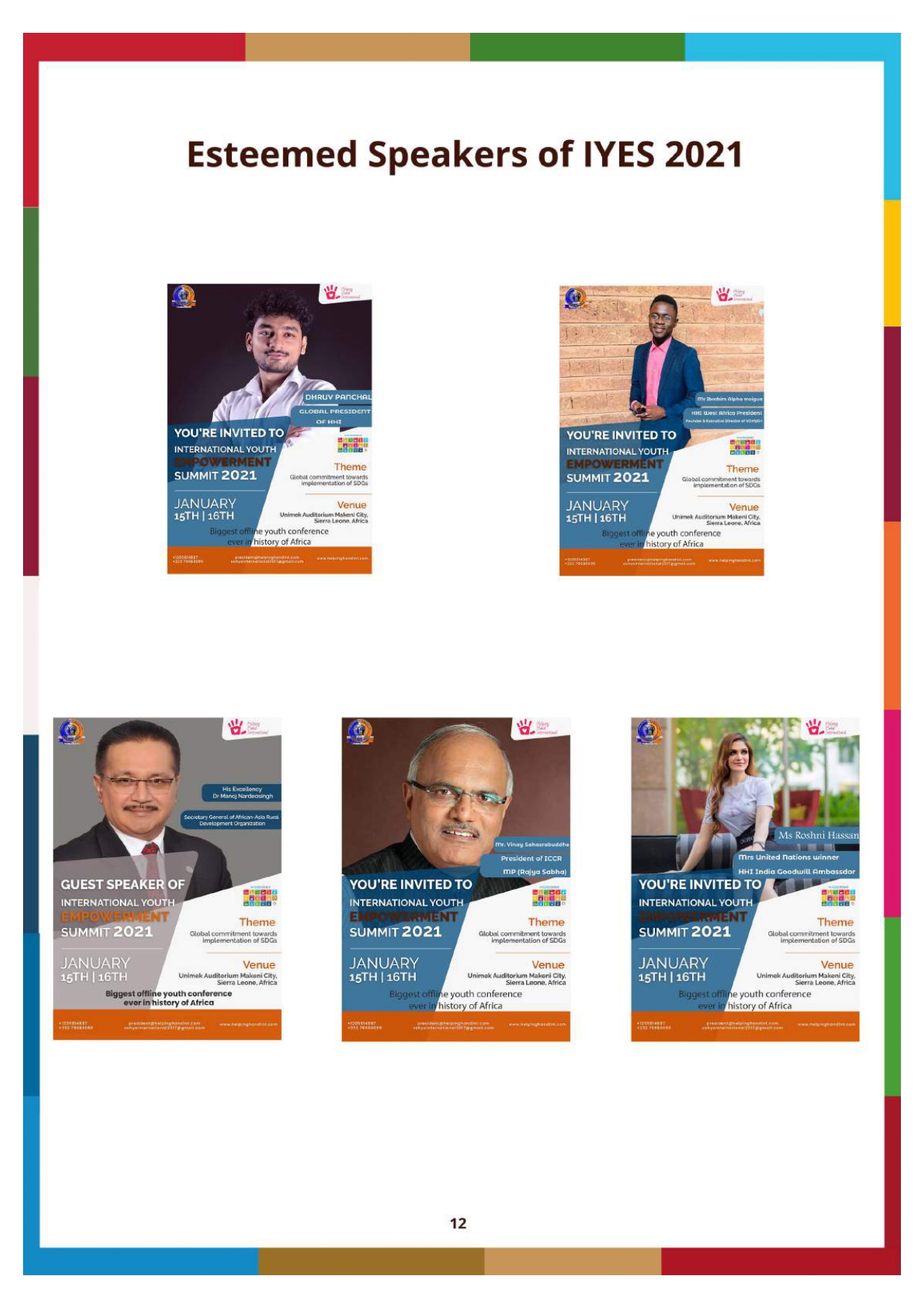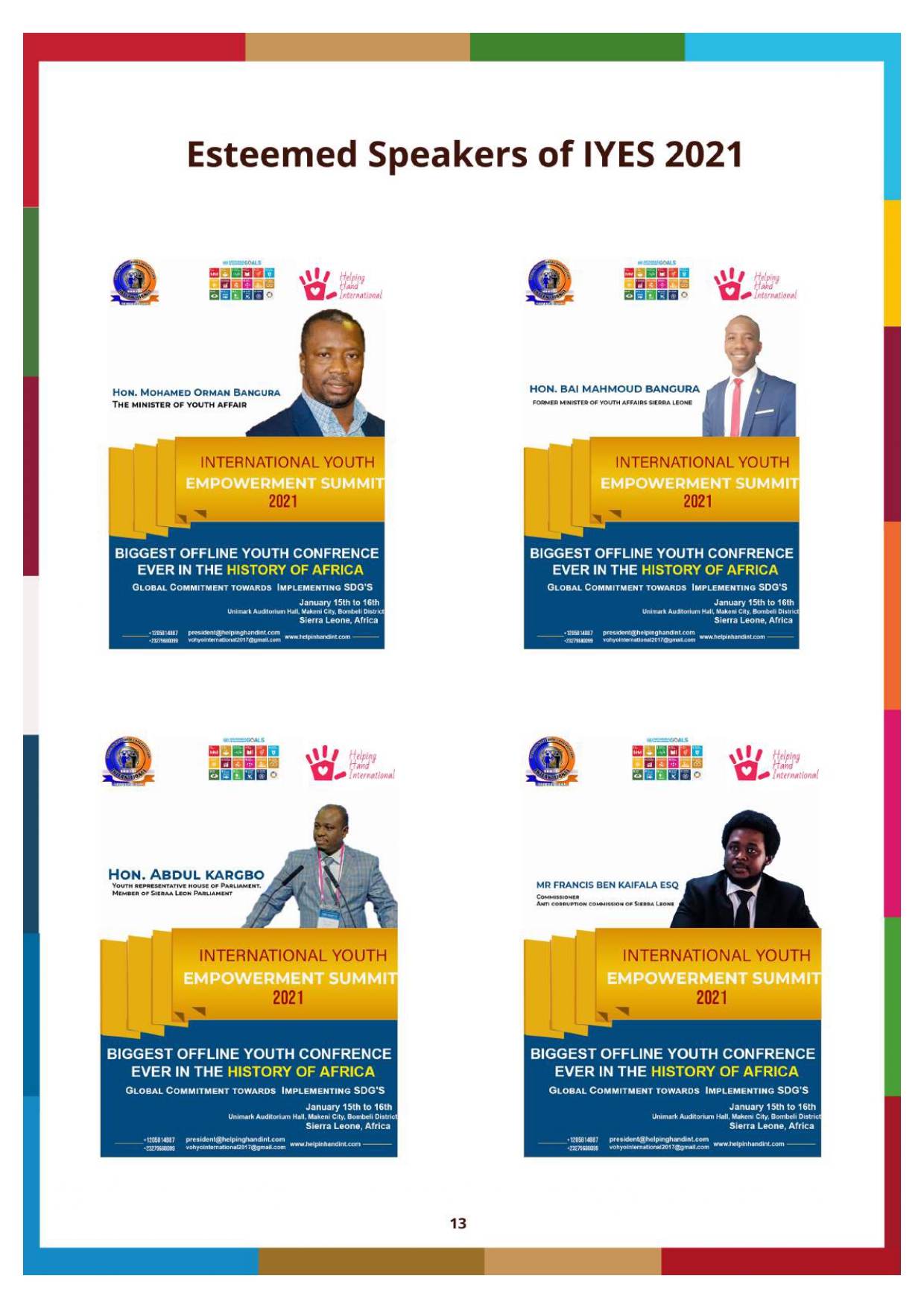 Background:
After the eleven years of civil war in Sierra Leone, the citizens sought for democratic elections and institutionalized governance for ensuring the prevalence of peace and democracy throughout the nation. It is indeed a globally popular concept that the basic rights individuals should not be denied but in the twenty century the negative effect of the war has literally manifested itself in every part of the country nation and has subsequently evoked in through all forms of violence. Moreover, the citizens has often lacked in agencies of empowerment throughout the past years. Therefore, one of the prime reason of organizing this summit is to invite ideas across the globe to minimize the persistently occurred violence (prison outbreak, Tombo incident, Kono, Makeni generator saga, etc) through the awareness and implementation of the Sustainable Development Goals.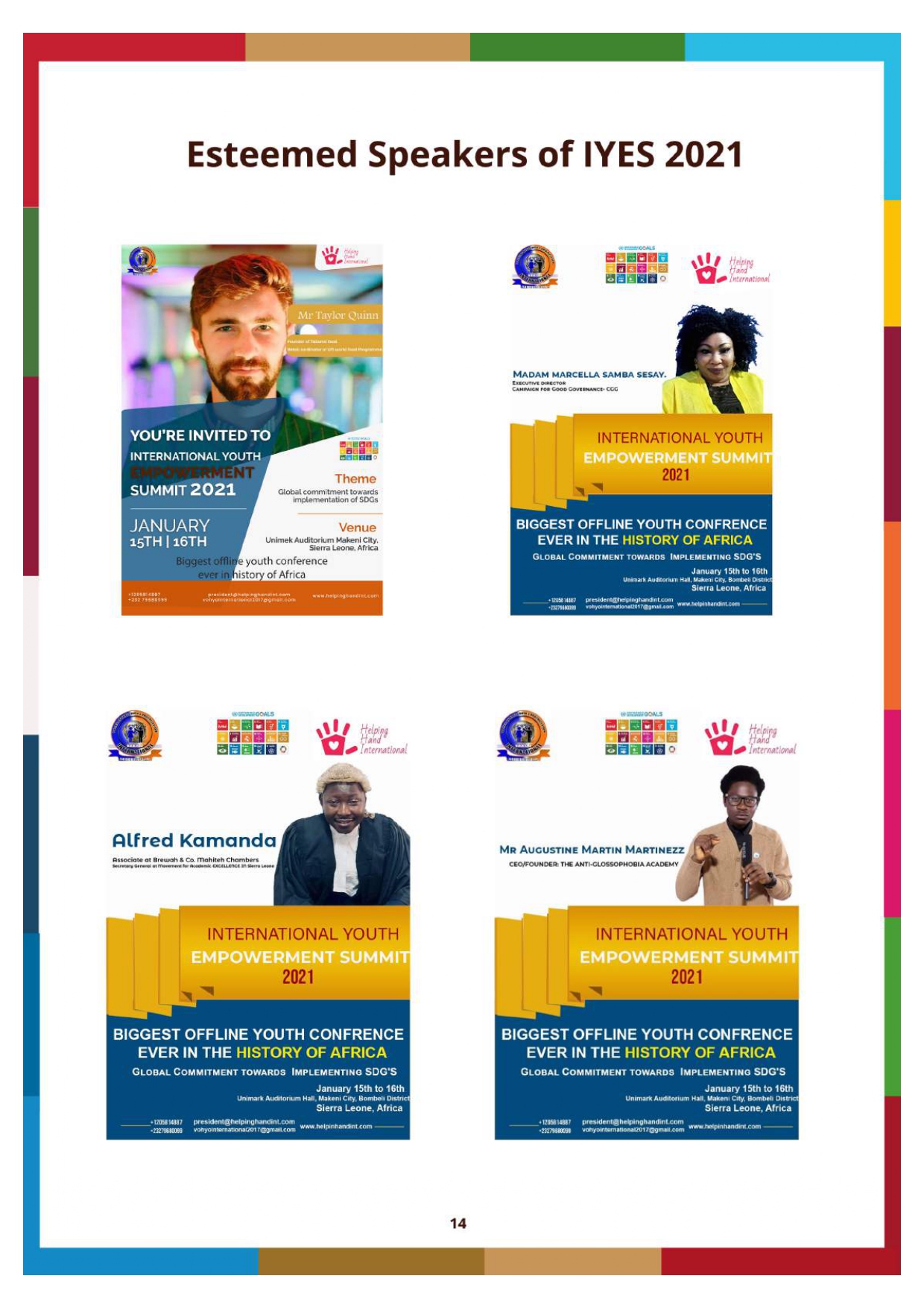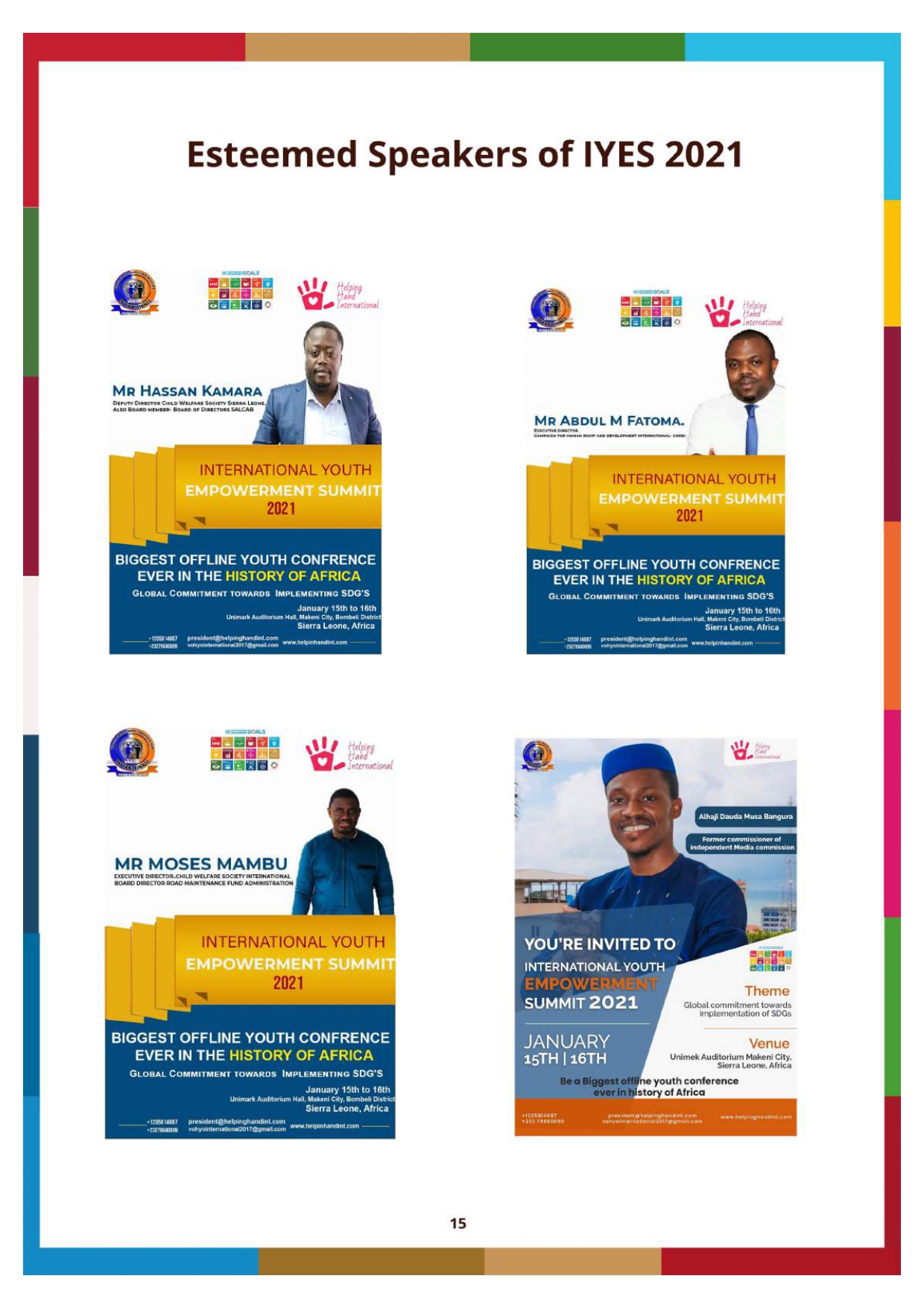 Vision: The vision of this summit is to be a catalyst for collaborative effort that would create social impact between government and multi-lateral agencies, private sectors, and civil society.towards generating innovative solutions to ongoing challenges to national peace, social cohesion and national development.
Working through young people across the nation and keys stakeholders the summit would become an ecosystem for ideas, innovators, influential youth, investors and implementers to find practical solutions to national challenges enhancing conflicts prevention, tribal marginalization [social effects] and strengthening the national multilateral system.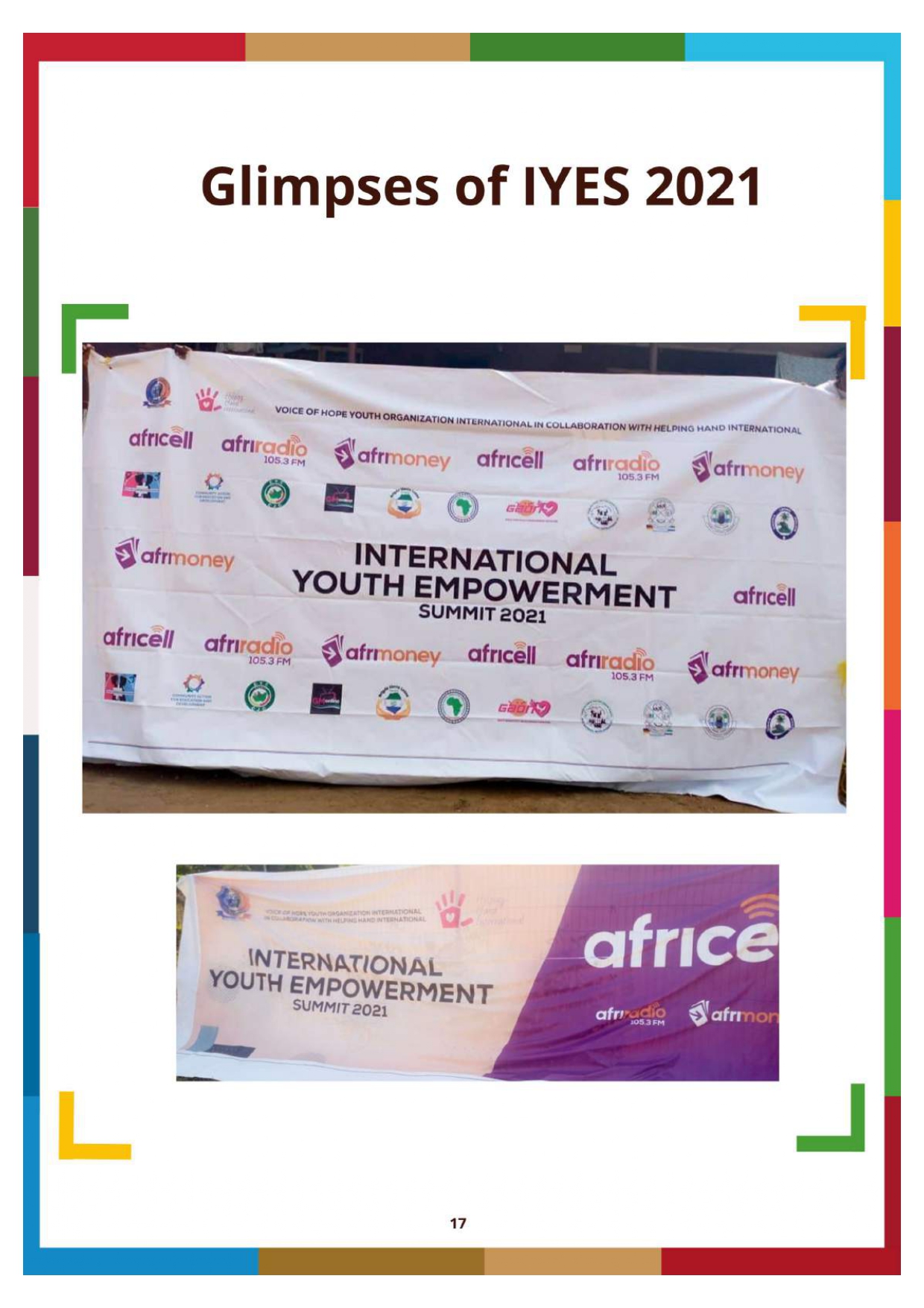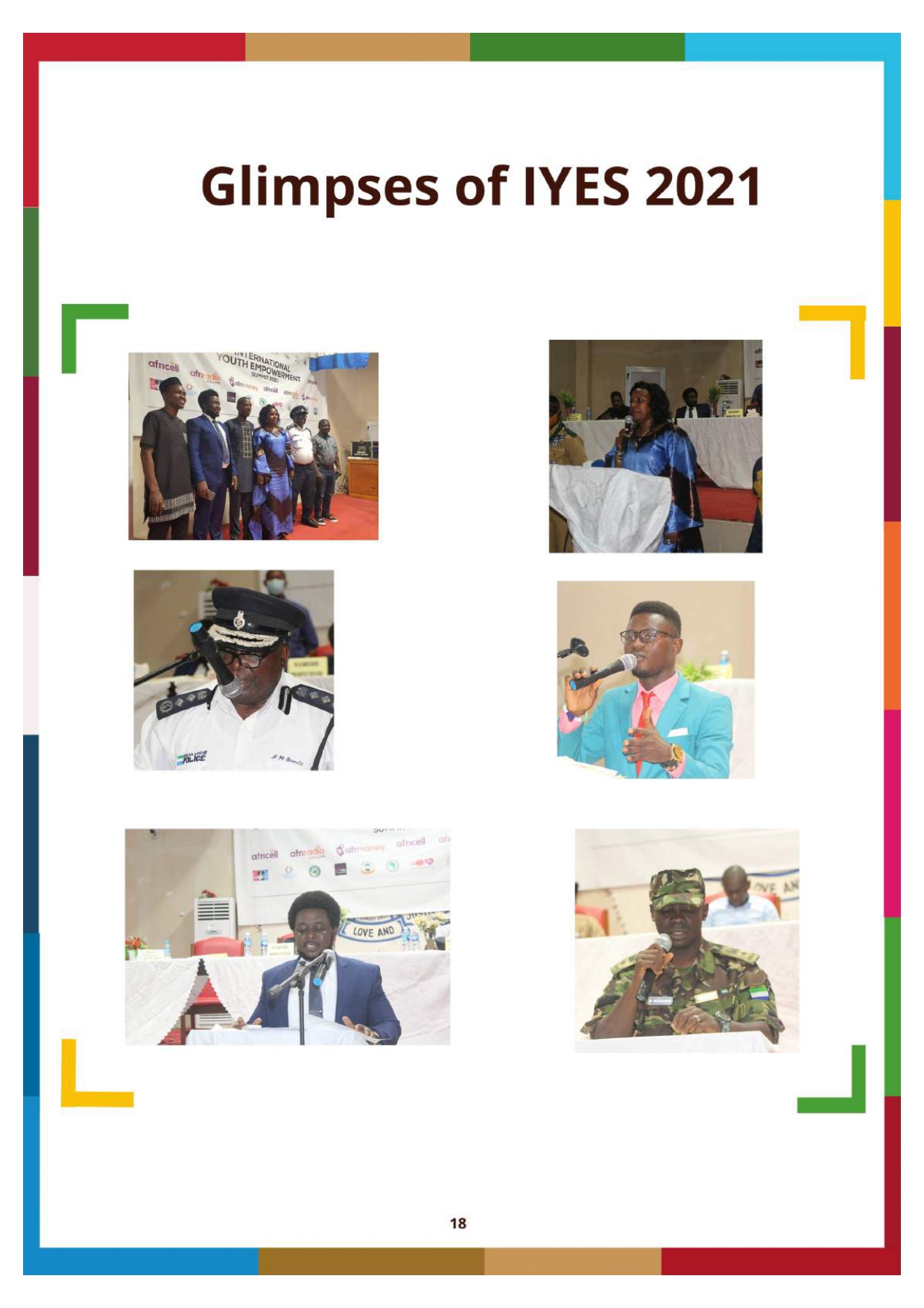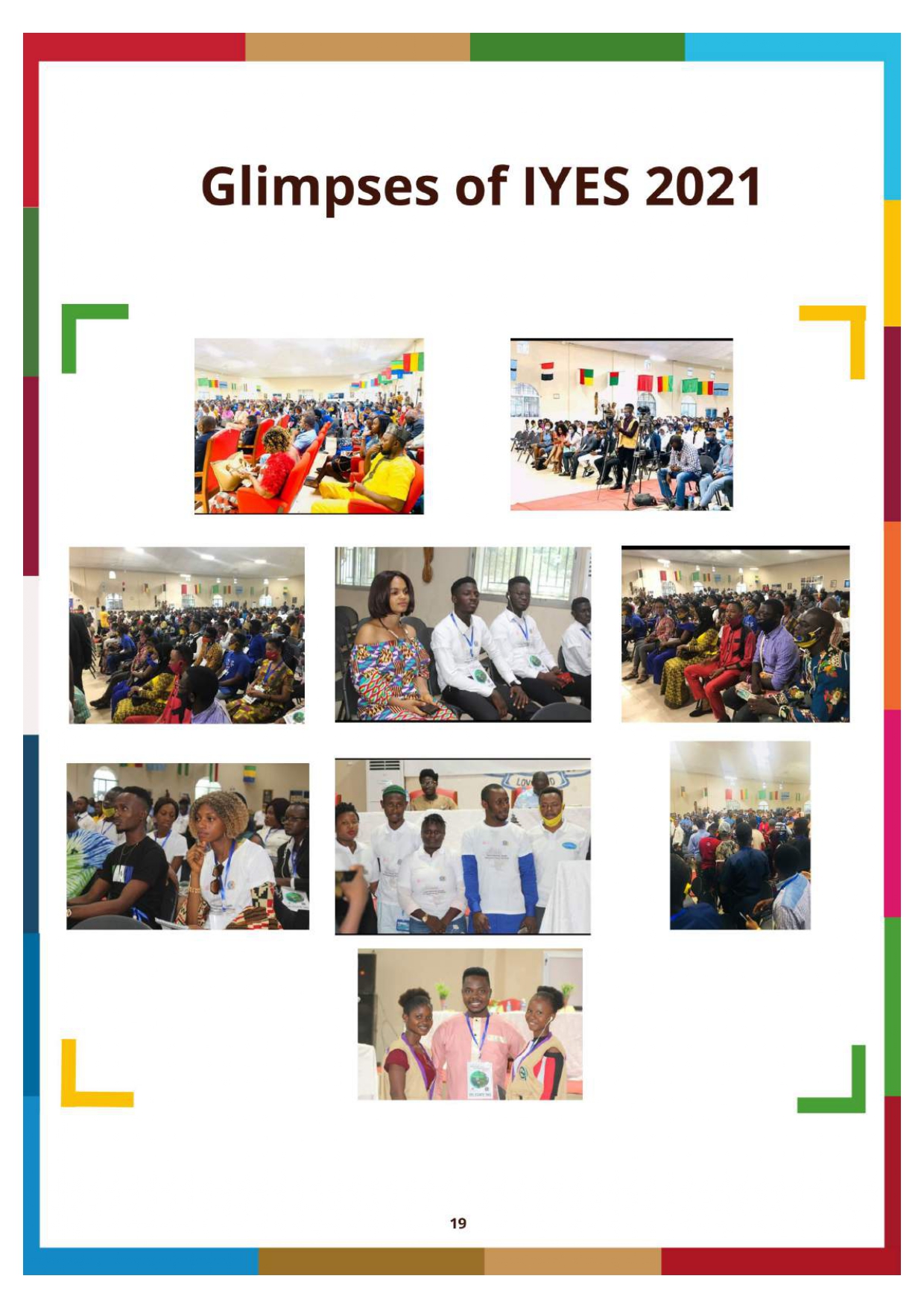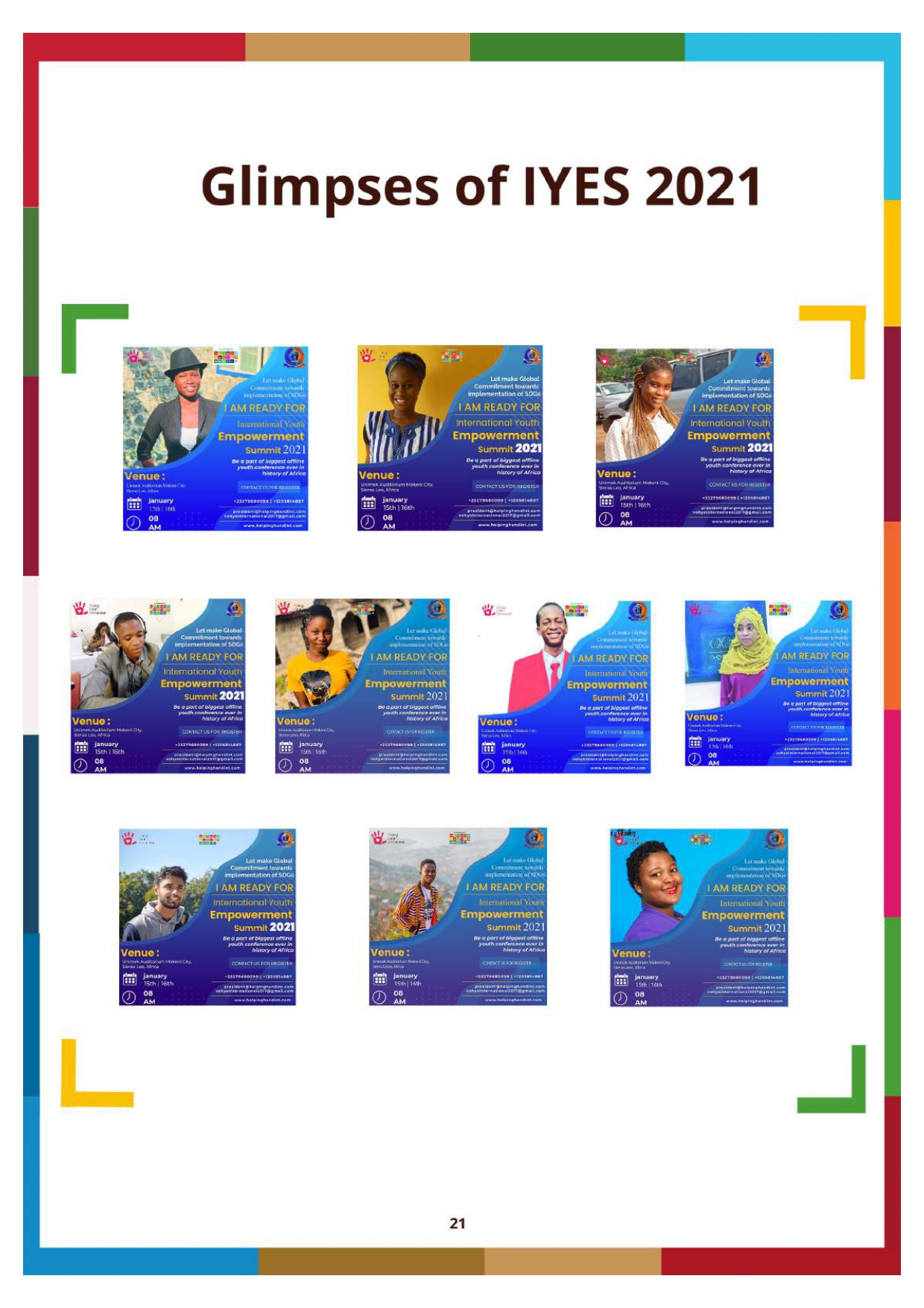 A Step Towards Elevation Of Agriculture And Education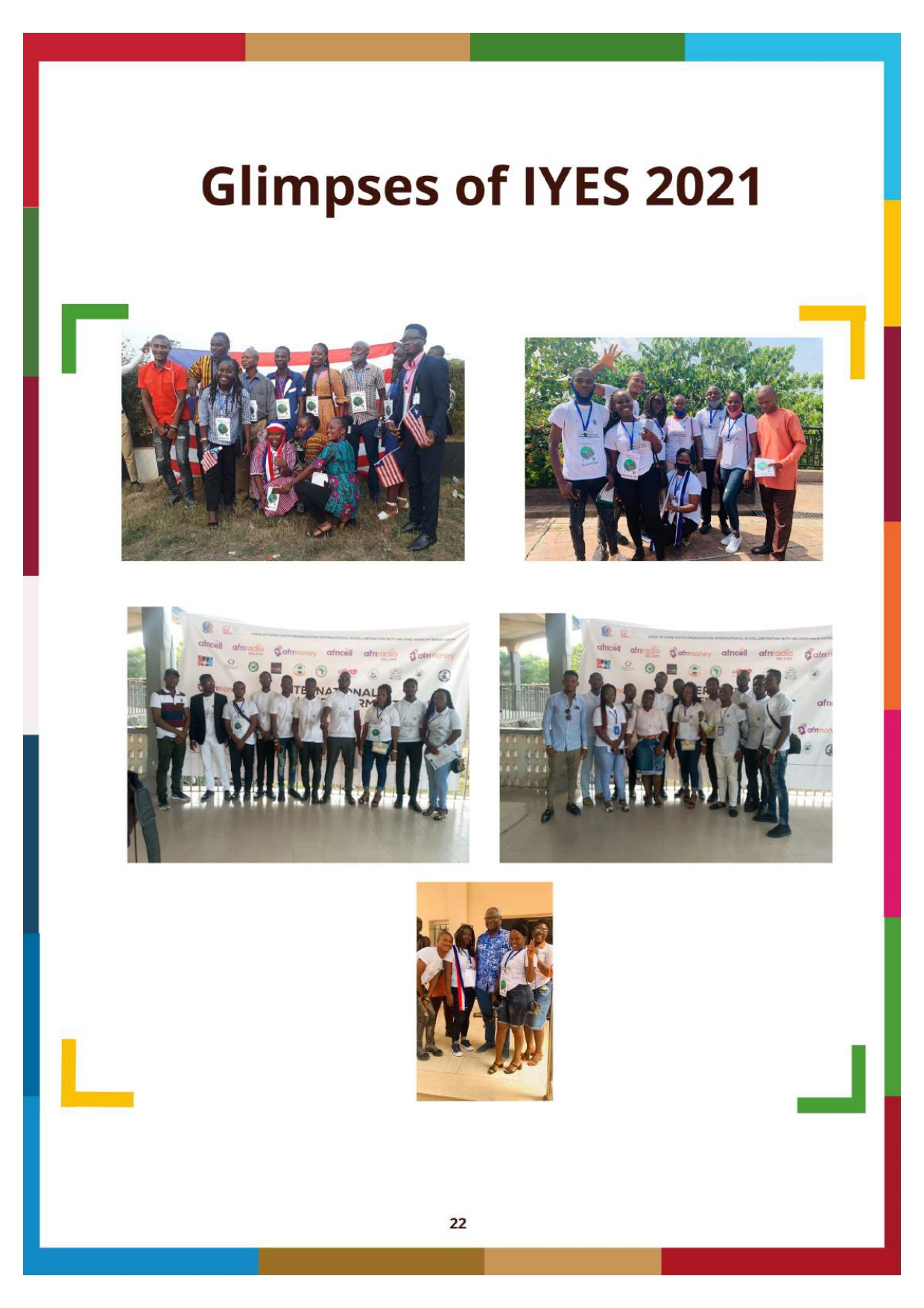 Also, peace is not merely the absence of war but it is also the absence of poverty, unemployment and inequality. Nine out of every ten extremely poor people in the world are found in Africa. Estimates by the World Bank suggests that COVID-19 could push about 60 million people globally into extreme poverty in this year alone, of which 23 million in Sub-Saharan Africa. However, the continent has seen proportionally few covid-19 cases. There were 124,000 registered cases and 4,000 people died at the end of May 2020. This is perhaps due to early lockdown measures and familiarity with managing pandemics such as Ebola. African nations are already challenged with multiple health issues and are relatively well equipped to manage them at community level. The healthcare systems are weak though. Africa has a low number of health professionals per capita.
Africa's internet access is the lowest (25%) if the global records are taken into consideration. Thus, online mode of teaching on the model of OECD countries is not possible for the majority. According to UNESCO, 288 million enrolled African learners dropped out of the school due to undertaking of measures to stop the spread of COVID-19. The frequent occurrence of violence and epidemics followed by economic recession lead to a prolonged decline in women's incomes and labor market participation.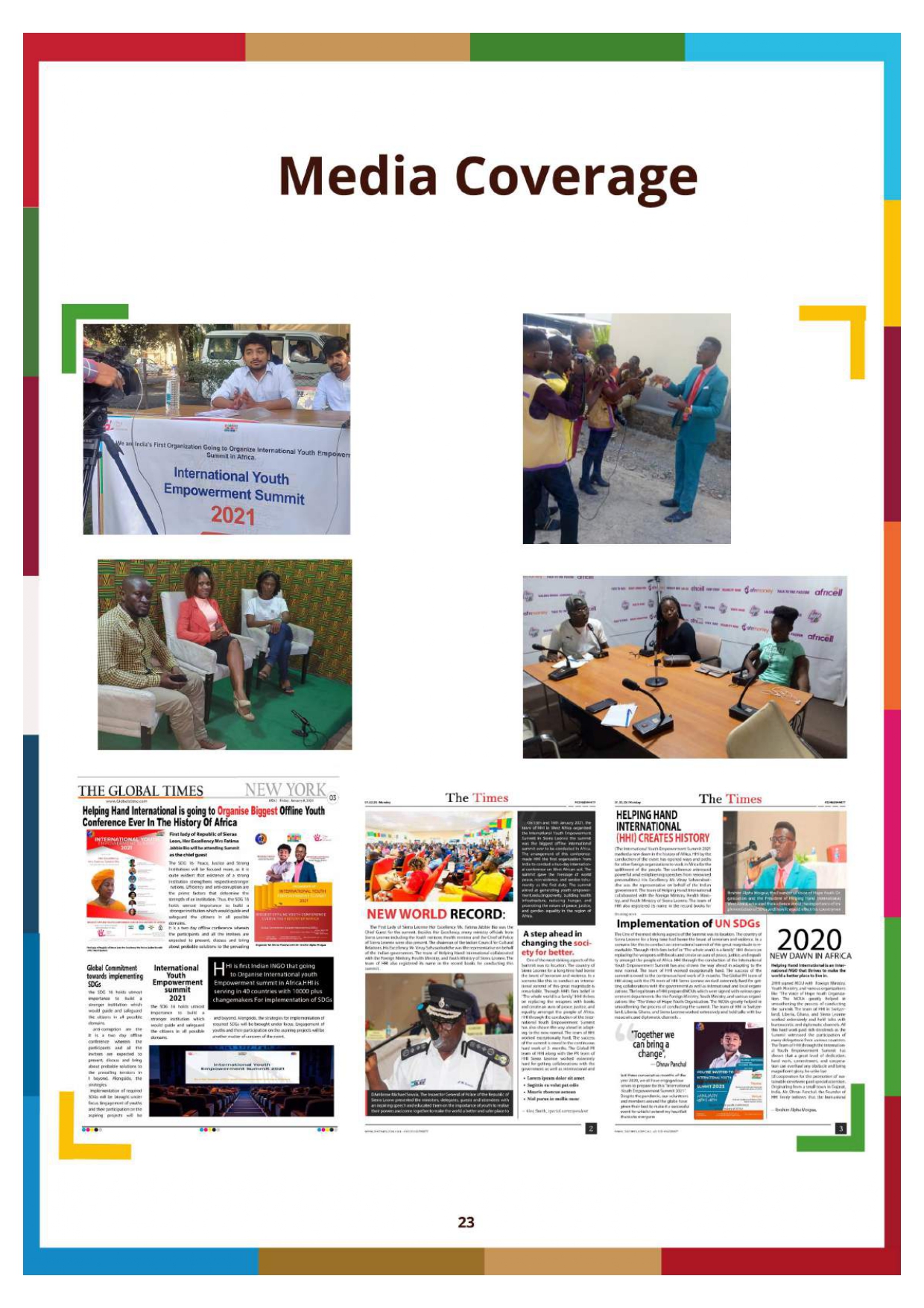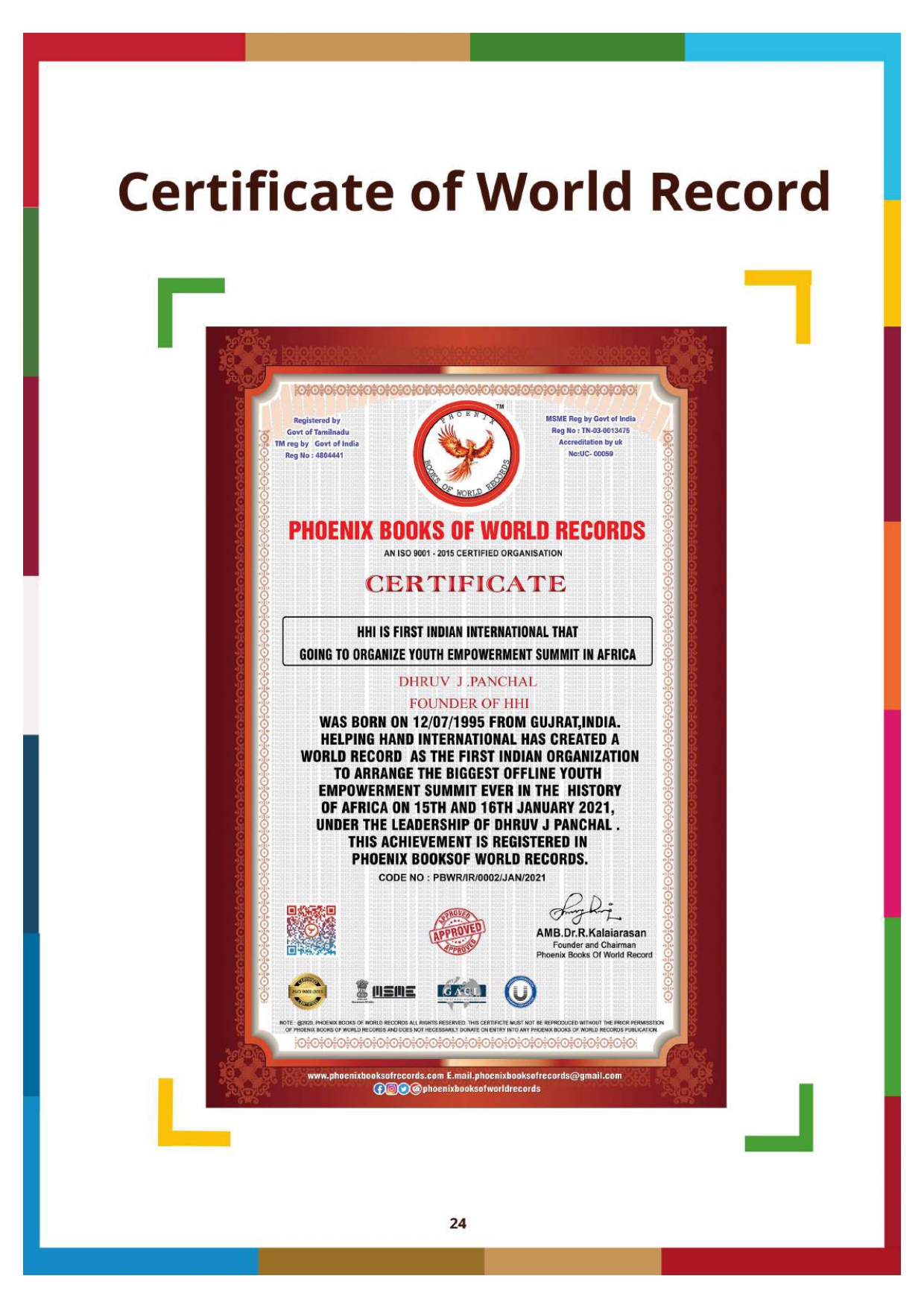 Inadequate basic services and access to clean water have been a great challenge for the continent. In Sub-Saharan Africa, about 63% of people have difficulties in accessing basic water services which is hindering people to follow the most basic and effective prevention measure against the virus. Many countries and organizations have made commitments of support and assistance, including a UN-led humanitarian response fund, financial support from the IMF and the World Bank, and debt servicing suspension by the G20 for the poorest countries.
Despite these efforts, the current financing gap is still around $44 billion out of the estimated $114 billion that will be required in the fight against COVID-19 in 2020 in Africa. Thus, in Africa there is a serious urge for upliftment of SDG 1- No Poverty; SDG 2- Zero Hunger; SDG 3- Good Health and Well-Being; SDG 4- Quality Education; SDG 5- Gender Equality; SDG 6- Clean Water and Sanitation; SDG 16- Peace, Justice and Strong Institutions; SDG 17- Partnerships to achieve the Goal. The summit would provide a platform where young people and their country leaders will have constructive dialogue about the kind of nation they will inherit, and how they want to be involved in shaping their future and generation yet to come.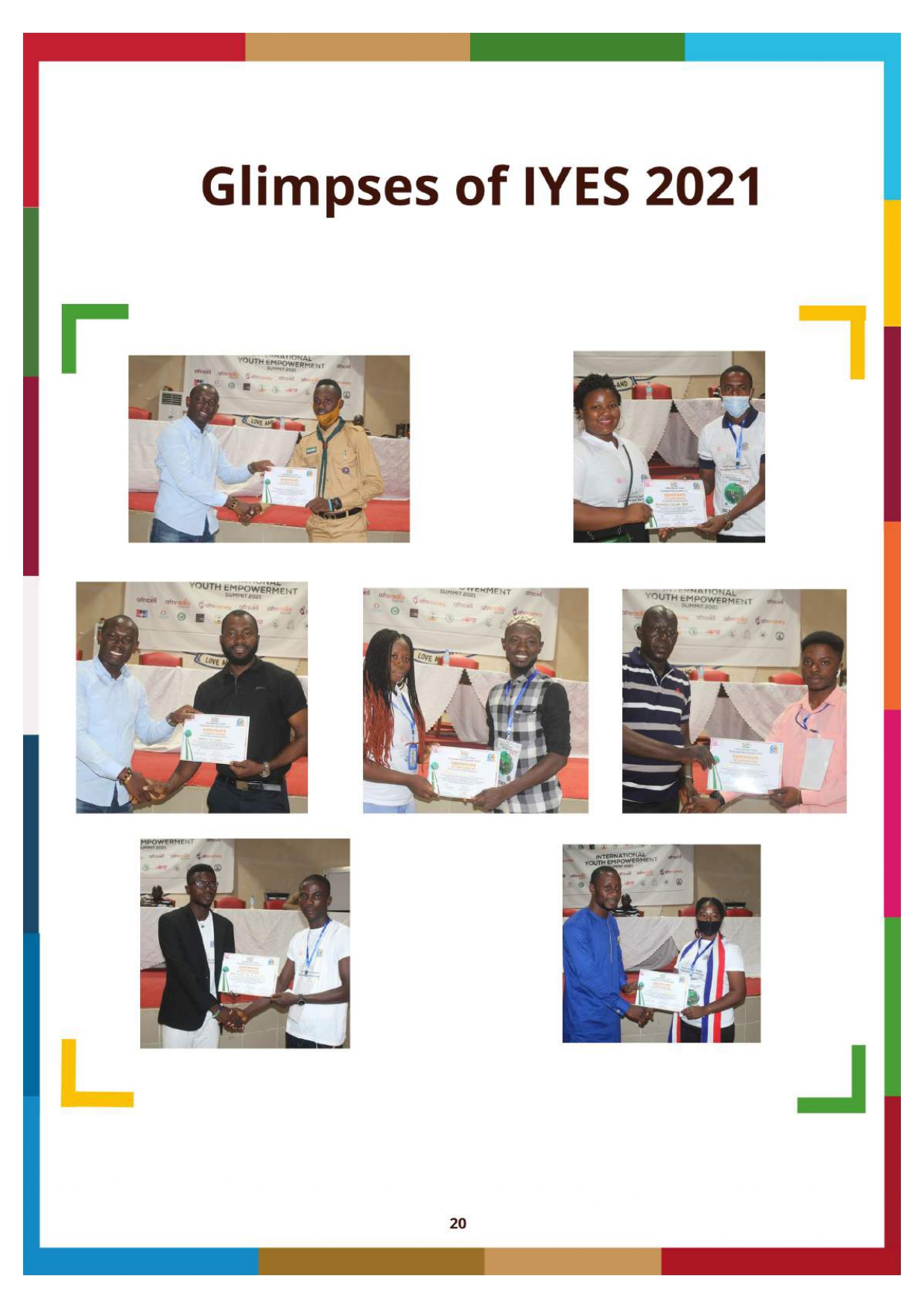 The mission of the summit is to create a roadmap for youth led sustainable peace, social and national cohesion in Africa and around the globe. The Voice Of Hope Youth Organization will embark on a rigorous 2-days peace dialogue exercise in predominantly violence-prone areas, work on drainages, gutters and culverts, encouraging communities to develop their own peace mitigation plans and strengthening.